Vernon Towne Cinema
At The Towne Cinema, we are dedicated to providing our customers with friendly service. We value your business. We have made it our mission to provide a memorable experience in our customer-driven approach.
Map
Upcoming Events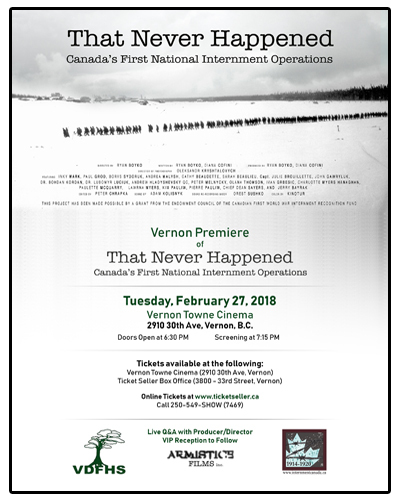 Vernon Towne Cinema
Tue, Feb 27, 2018 - 7:15pm
THAT NEVER HAPPENED reveals the story of Canada's first national internment operations between 1914 - 1920.