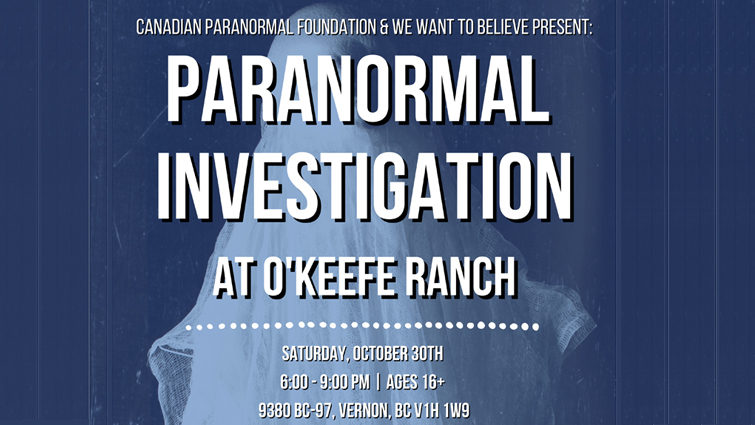 A Paranormal Presentation & Investigation with Tour
Featuring the Historic O'keefe Ranch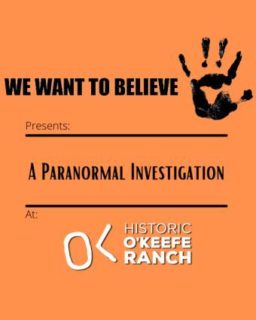 Age 16 and up only.

$10 - Presentation Only - 6:00 - 7:30pm - Buy Ticket Now
$25 - Presentation followed by an Investigation Tour 6:00pm - 9:00pm -Buy Ticket Now
$100 - VIP Experience - Bring up to 6 of your friends for the Presentation & a Private Investigation Tour for your group Buy Ticket Now
*select only 1 ticket for this option
Age 16 and up only.

On Saturday October 30th at 6pm The Canadian Paranormal Foundation with the award-winning YouTube Show We want to Believe will be conducting a public presentation on their methodology of being a Paranormal Investigator. This will include some evidence gathered while Peter Renn has been investigating in BC for the past decade.
After the presentation is over, we will take investigation ticket holders on an actual investigation of the site to investigate some of the sites most active areas to see what we can find!