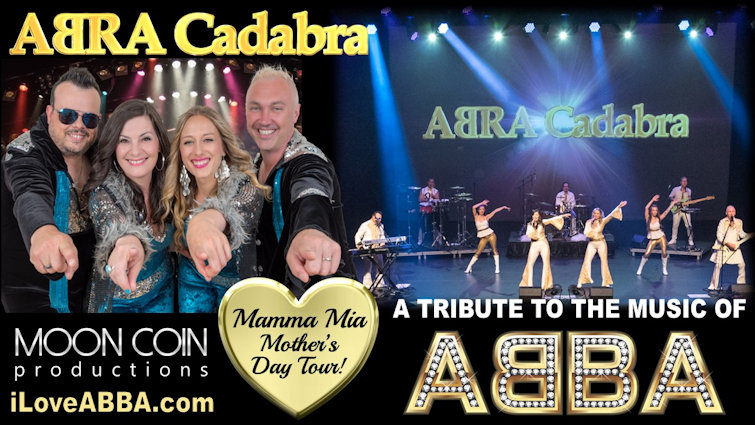 Moon Coin Productions Presents
ABRA Cadabra: "Mamma Mia Mother's Day" Tour!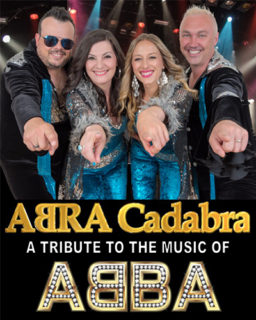 $60.00 Main Floor (Rows A to P)
$52.00 Balcony (Rows AA to KK)
All are welcome at this all-ages, family friendly stage extravaganza celebrating Mom's AND the uplifting & timeless music of ABBA! Featuring a live band, powerful vocals, dancers, multi-media & costumes, this interactive stage show will have you smiling, moving, laughing and singing along to hits such as Mamma Mia, Dancing Queen, Take A Chance, SOS, Waterloo, Does Your Mother Know, Fernando & more!
ABRA Cadabra has been touring the world for over 20 years bringing the timeless music of ABBA to audiences of all ages and cultures. Past performances include several shows for the Malaysian Royal Family, the Prime Minister of Malaysia, The Queen Elizabeth Theatre in Vancouver (opening for Boney M), Universal Studios in Florida (opening for Kool & The Gang), The Esplanade Theatre in Singapore, The Auditorio Luiz Elisondo in Monterrey, Mexico, The PNE, The Commodore Ballroom, The McPherson Playhouse in Victoria, The Bell Performing Arts Centre, The Kelowna Community
Theatre and many more! See more info at www.iloveabba.com or follow ABRA Cadabra on Facebook