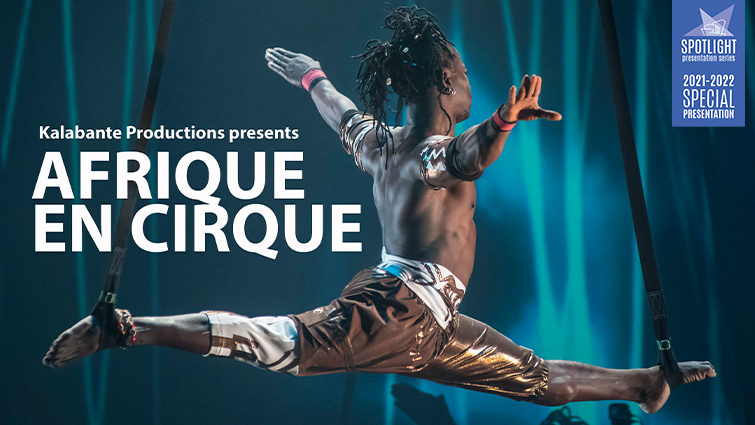 Afrique en Cirque
$45 adults
$42 seniors
$40 students
All Ages
PROOF OF FULL VACCINATION WILL BE REQUIRED
The Vernon and District Performing Arts Centre Society proudly presents Kalabanté Production's Afrique en Cirque on Thursday, March 3, 2022 at 7:00pm at the Vernon and District Performing Arts Centre.
Afrique en Cirque is a highly colourful performance featuring a group of daring acrobats, accompanied by their musicians, performing their authentic choreographies on the frantic rhythm of the djembes of Guinea. Set to the melodious sound of the Kora, the company's Artistic Director, Yamoussa Bangoura, transports us to a place where the diversity of traditional African arts radiates, combined with the virtuosity of modern North American circus.

An immersive journey for the whole family, this show will transport you to mystical places – such as a rainforest in the midst of a sacred dance ceremony around a fire – while listening to the dynamic sounds of live musicians.
Kalabanté Productions was created in 2007 by Bangoura, multidisciplinary artist of Guinean origin who always dreamed of founding a school of circus and have his own multidisciplinary company specialized in African arts. Living in Montreal since the past several years, Bangoura passes on and shares his values and passion by teaching various artistic disciplines he masters in the circus arts, African dance and traditional music of West Africa areas.
Generously Sponsored By: