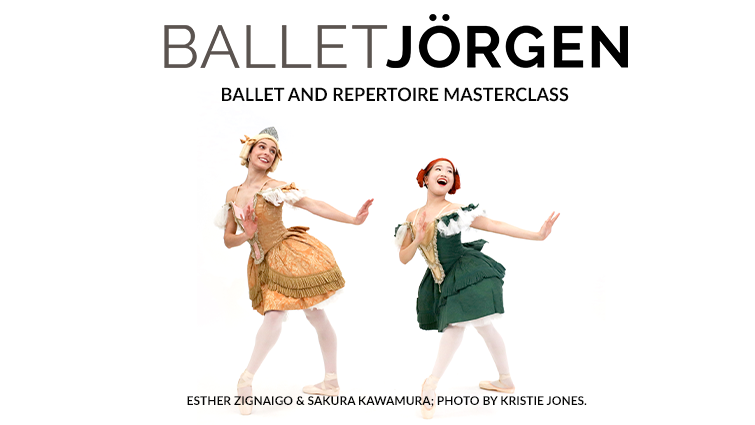 Ballet Jörgen Ballet and Repertoire Masterclass
$20.00 per student
Jörgen dance company presents a Ballet and Repertoire Masterclass to local Okanagan dancers. A company dancer will take the students through the paces of a traditional ballet class while imparting their own personal expertise as a professional dancer. Following is a repertoire class that will teach Ballet Jörgen choreography to the students, showing them how to apply musicality, personality and precision to their role- thus learning about the trade of working as a dancer and telling a story with movement. Pointe shoe clinic to follow.
Location: Marie Fleming Studio at Vernon and District Performing Arts Centre.
Open to local dancers ages 12 and up.
Bested suited for dancers with at least two years of training or more.
To register, click the "Buy Tickets Now" button.
Price of Masterclass includes a student rush ticket to Ballet Jörgen's Cinderella at the Vernon and District Performing Arts Centre on Saturday, February 11, 2023 At 7:30pm. Once registered, call the box office at 250-549-SHOW (7469) or visit in person to arrange your seat for the show.