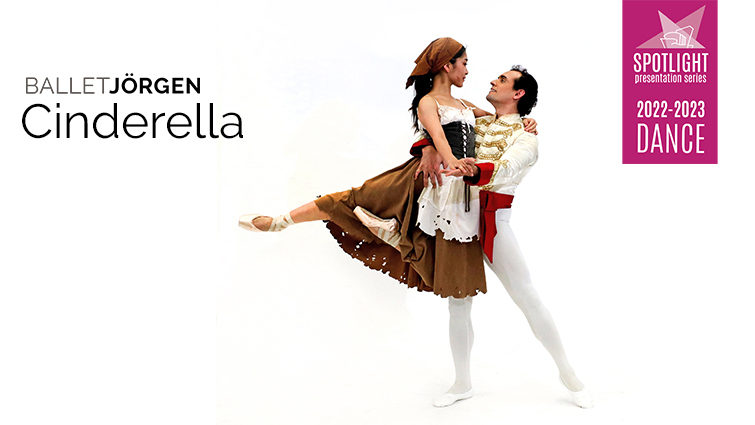 Vernon District & Performing Arts Centre Presents
BALLET JÖRGEN'S CINDERELLA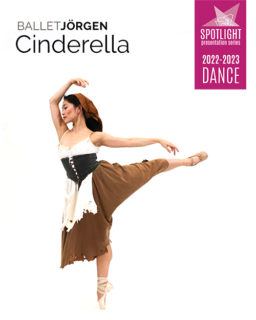 $55.00 Adult
$52.00 Senior
$50.00 Student
$30.00 First two rows discount (all ages)
Bengt Jörgen's magnificent version of Cinderella is a must-see, sparkling treat. When Cinderella encounters an old lady, a magic seed and a flock of enchanting fairies, she begins an adventure that will change her life – and upset her snooty stepsisters. Jörgen's choreography balances the fairy tale elements of the story with a contemporary treatment of family relationships, creating an evening filled with wonder, laughter, and love. Set to the beautiful music of Sergei Prokofiev and performed largely en pointe, it is the epitome of classical ballet.
"Not just a happily ever after. [Jörgen] elevates Cinderella's story to one of female empowerment." - Winnipeg Free Press
Choreographer: Bengt Jörgen, CM
Music: Sergei Prokofiev
Set & Lighting Design: Glenn Davidson
Costume Design: Robert Doyle
Run Time 2 hours with 1 intermission
---
Call for local dancers: Ballet Jörgen is looking for 2-4 student dancers to participate with the company in their performance of Cinderella! Download the info package here.
Generously Sponsored By: