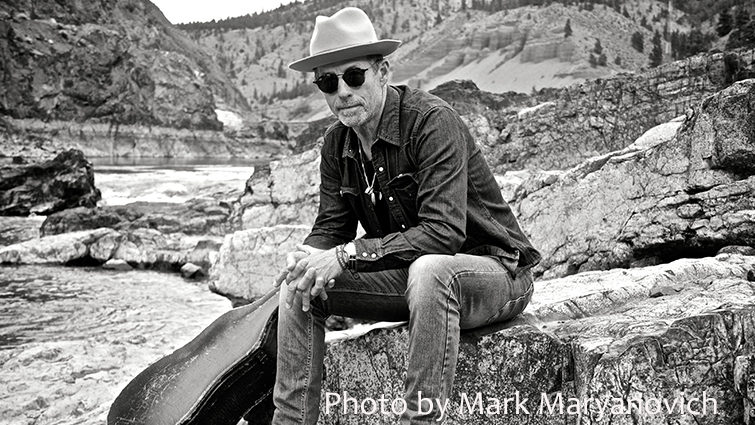 Barney Bentall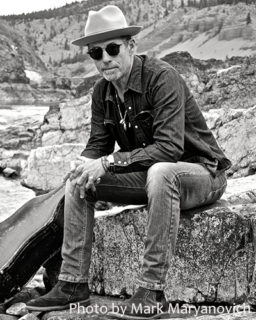 $39.00 (includes fees & charges)

Canadians first met Barney in 1988 as leader of the Legendary Hearts when MuchMusic embraced an indie video of the heartland anthem "Something to Live For." Next came a self-titled Epic Records' album which sold over 100,000 units and earned the group a JUNO Award for Best New Group. As his life began moving at a dizzying speed, Barney was swept into a circle of peers that included Blue Rodeo, K.d. lang, The Tragically Hip, Colin James, 54.40, and The Odds. His career education took place in parlaying strong grassroots popularity into a national following; and by playing to crowds in seedy bars to concert halls and arenas all over Canada. At its peak, the band was playing 200 dates a year, graduating from touring in a van to a motorhome to tour buses.

Barney Bentall and the Legendary Hearts released four further studio albums: The "Lonely Avenue (1991), Ain't Life Strange (1993), Gin Palace (1995), and Till Tomorrow (1997). A Greatest Hits 1986-1996 was released in 1997.By the mid-'90s, Barney decided to focus more on music that satisfied his own creative impulses while members of the Legendary Hearts transitioned into other careers.
In 2000, Barney took time off from music to reflect on the next phase of his career. With his brother-in-law, he and his wife then purchased a cattle ranch in the Cariboo region of British Columbia. Although he spent a sizeable amount of time running the ranch, Barney never quite removed himself from music. While remaining on the borders of the music landscape, he'd peek in to see if he saw anything he liked. This includes returning to recording with his solo albums Gift Horse (2006), which received a JUNO nomination, followed by The Inside Passage (2008), and Flesh & Bone (2012).
This also encompasses working with the boisterous old-time Vancouver bluegrass band The High Bar Gang; with the BTU trio (Shari Ulrich and Tom Taylor); and with The Cariboo Express, a traveling, fundraising old-time musical revue.
Comfortable in his own skin, Barney today doesn't have dramatic, extravagant feelings about his work. He'll keep doing what he's doing to the best of his ability. He doesn't see one moment of inspiration as any big climax. It's just a matter of sharing his tools, keeping in shape, and self-discipline.
"My solo work is very important to me," he sums up. "I wouldn't want to be playing only with the Legendary Hearts. It's wonderful when we do get together for some gigs because I do have my solo career and the Cariboo Express project. Right now, I'm focused on what I am doing on my own, but the other projects keep me learning, traveling new pathways, and keeps music vital for me."
As frequent collaborator Jim Cuddy, who guested on "Won't Change The World," notes, "Barney had a similar trajectory as a neo-roots troubadour to the one we experienced in Blue Rodeo. He has so successfully transitioned from fronting a rock band to being a true Canadian troubadour in the tradition of Lightfoot, McLauchlan, and Cohen. I have loved his solo records, and they have frequently brought me to tears. He is a very poignant songwriter. His voice has the ring of authenticity, and I am easily swept up in the narrative of his songs. His records are my 'go to' ones when I need some familiarity to soothe my worries. Quite a man, quite an artist."