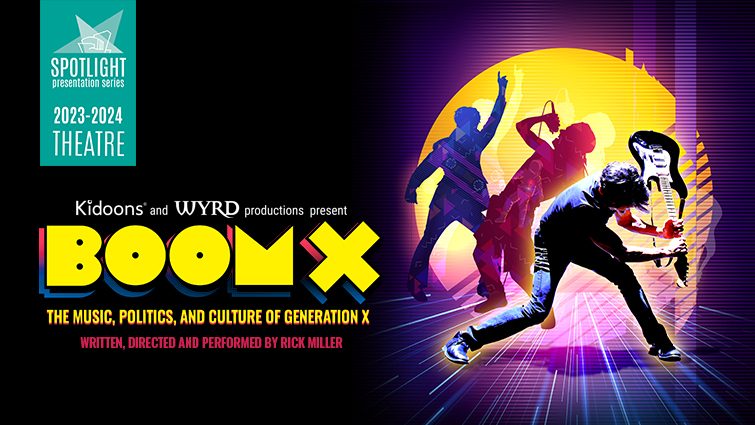 Vernon District & Performing Arts Centre Presents
BOOM X: The Music, Politics, and Culture of Generation X
A Kidoons in Association with Theatre Calgary and 20K Collective Production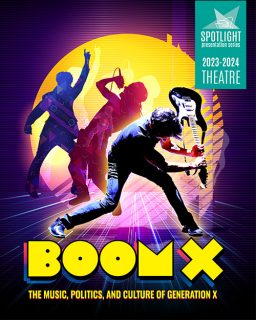 $45.00 Adult
$40.00 Senior
$42.00 Student
He's back! BOOM X is the explosive new solo show by Rick Miller that captures the music, pop culture, and politics of the 70s, 80s and 90s. From Atari to Kurt Cobain, Watergate to punk rock, Rick captures generation-defining moments through music and impersonation. He gives voice to over 100 different characters in this stunningly staged production that blends cutting-edge multimedia with tour-de-force storytelling.
BOOM X is the second in Miller's trilogy of solo multi-media performances that collectively span 75 years and chronical generation-defining moments for the baby boomers, generation X, and millennials.
"STUNNING… A marvellous mashup of media, verbatim theatre, jukebox musical and autobiographical confession" (Globe & Mail)

Audience Advisory: This show contains the use of strobe lights.