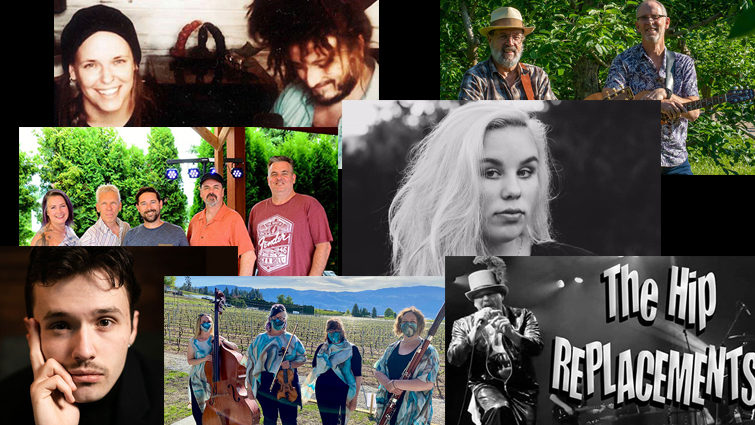 Caetani Music Festival
$60 All Day Pass - 19+ only ($70 at the Gate)
$25 Adult - Afternoon Pass Only ($30 at the Gate)
$10 Youth 16 and under - Afternoon Pass Only
$35 Adult 19+ - Evening Pass Only ($40 at the Gate)
Welcome to the second Annual Caetani Music Festival. This year as opposed to doing a Music Series, we are going to do a one day long music festival, celebrating music and bringing together high caliber performances for people to enjoy on the beautiful grounds and natural amphitheatre located at the Caetani Cultural Centre, 3401 Pleasant Valley Road, Vernon.

Whether you just want to come for the afternoon or evening concerts or if you want to spend the whole day with us, we'll have you covered with food trucks and a cash bar from 12:00 pm to 10:00 pm and of course an unbelievable line-up of talent and fun for the whole family!

Schedule:

12:00 pm – Doors Open
1:00 pm – Shaughnessy Rose
2:00 pm – Justin Moore
3:00 pm – Parks & Hustler
4:00 pm – Kitchen Sink Pocket Orchestra
5:00 pm – 6:30 pm – Break (Food and Cash Bar Available)
5:30 pm – Doors Open for Evening Show
6:30 pm – Josh + Bex
7:30 pm – Cod Gone Wild
8:30 pm – The Hip Replacements
Parking is not available at the Caetani Centre during events and patrons are asked to park off site in approved parking zones, and to please respect our neighbours by not blocking driveways.