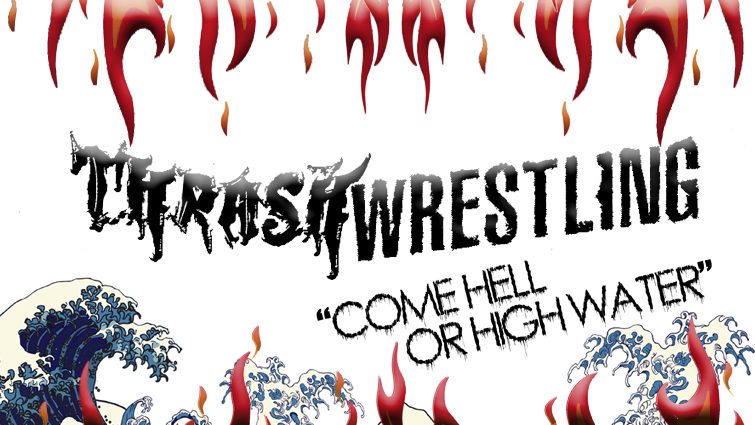 Thrash Wrestling Presents
Come Hell or High Water
Doors Open At 7:00 pm
Attention!
This is a past event,
click here
to view current event ticket listings.
---
Schubert Centre
Fri, Apr 26, 2019 - 7:30pm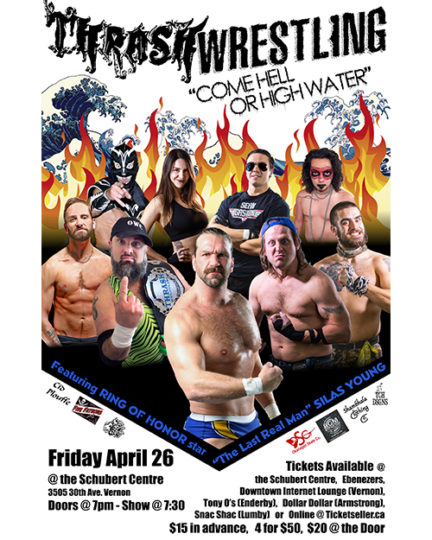 $15 General Admission
Doors Open At 7:00 pm
Thrash always delivers, and once again we're promising the very best action-packed entertainment in the Okanagan!

At this April's big main event, Thrash Wrestling Champion MAD DOG Marty Sugar defends his coveted title for the final time against Camaro Cope! Cope has successfully earned his last shot at the Champ by beating Chucky Lee Ray in an insane hardcore match March 2nd in Penticton!

Ring of Honor star Silas Young joins Thrash Wrestling on this huge night to take on Slave the Homicidal Maniac A super card match for all Okanagan fans!

The tag team champions The Dudes of Aviation Sean Gaston and the Braydon "Blonde Bomber" Goss once again bring their best and defend the titles against Dragon Revival Ace Redmann Junior and The Legendary Black Dragon!

The new Okanagan/Interior Champion the sassy "Vixen of Thrash" Jade will defend her title against all challengers including the men... two of them! Chucky Lee Ray and Davey Deals!

Two top contenders Cougar Meat Kid Collin Cutler takes on "The Dream Unit" Jayce D'Arcy for the first time in a Thrash Ring!