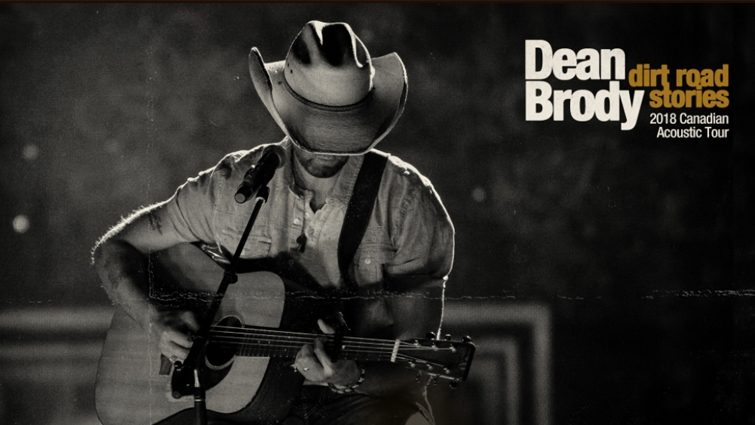 Kootenay Concert Connection
Dean Brody: Dirt Road Stories Acoustic Tour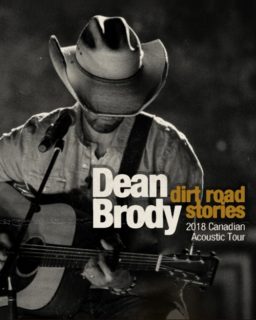 $75.75 Main Floor
$150.00 VIP package*
* Package will include: one premium seat, meet & greet, Q&A, early venue access (where possible), and an exclusive merchandise item.
$65.50 Balcony
BC-born singer Dean Brody has approached country music superstar status. He is now firmly cemented as a major arena touring act in Canada, with 16 Canadian Country Music awards and two Juno awards under his studded belt. However, Brody's next tour, much to the delight of his fans will be a special up close and personal theatre tour, called Dirt Road Stories Acoustic Tour with special Guest, Saskatchewan's Tenille Arts.

Brody, originally signed with Broken Bow Records in 2008, and made his debut later that year with the single "Brothers". This song, a top 40 hit in the US, was the first single from his self-titled debut album, which was released in 2009. In 2010, Brody was signed to Open Road Recordings and released his second album, Trail in Life. Then in 2012, his third album Dirt, earned the 2012 CCMA Album of the Year Award and a Juno Award in the same category.

Brody also won the 2012, and 2013 CCMA Male artist of the Year Award. Brody's fourth album Crop Circles ,was released in 2013 and in 2016,Gypsy Road, his 5th album, won the Juno Award for Country Album of the year in Canada.. Brody also closed out the 2016 CCMA awards with 4 awards for his double platinum selling single, "Bring Down the House." The single rang in at Number 1 on the CMT charts, earning the title and award for the highest selling digital Canadian country single of all time.
In a similar vein, his 6th album, Beautiful Freakshow, released in 2016, earned the singer 3 awards at the 2017 CCMA awards show, including Fan's choice,Songwriter of the Year, and Canadian single of the year for "Bush Party".

Other notable smash hits include "Canadian Girls", "I'm Movin On", "Another Man's Gold", "Mountain Man", and "'Bounty", just to name a few. His latest singles "Good Goodbye", and "Dose of Country," are on country music radio stations playlists right now.
Dean Brody's Dirt Road Stories Acoustic Tour will make several stops in BC's Interior, including the Vernon Performing Arts Centre On November 30th, Trail's Charles Bailey Theatre on December 1st, and will end in Cranbrook at the Key City Theatre on December 2nd.
Tickets will go on sale at all regular theatre box office outlets on Friday August 24th. In Trail only on August 23rd ….Showtimes are 7:30 p.m. at all of the listed venues.

Dean Brody's Dirt Road Stories Acoustic Tour is a presentation of the Kootenay Concert Connection.