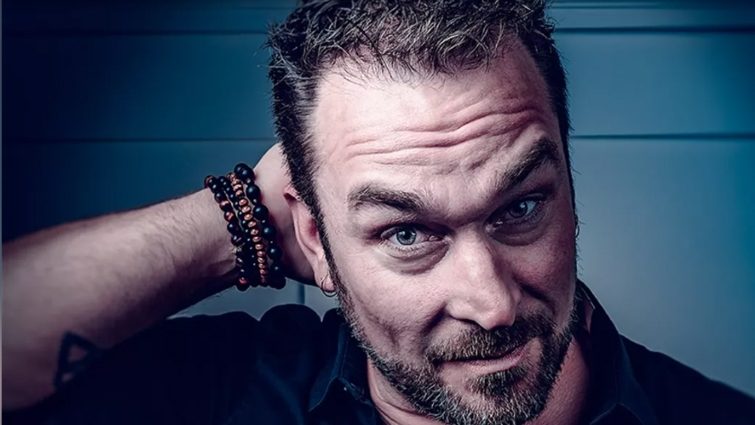 Derek Seguin: Unmasked & Uncensored Stand-up Comedy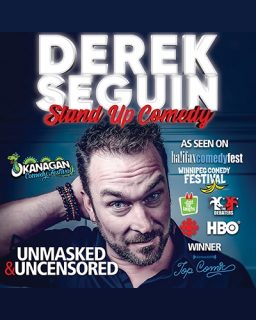 $45 Per Person
*Includes Fees & Taxes
The Okanagan Comedy Festival is proud to present comedy superstar Derek Seguin in his hilarious new show Unmasked & Uncensored. Back from the ashes of a Covid-19 comedy career, Derek Seguin is back out on tour with a vengeance. He shares his lock-down experience with his family, how he was somehow chosen by the Quebec government to be the spokesperson on how to stay safe and sound during the pandemic (Seems the government didn't do its research on role-model candidates), and some new adventures he's been on during and since the (hopefully) end of the pandemic. And there will probably be some swearing, and a few dirty stories sprinkled in there too. One thing is for certain; Derek is back with a re-invigored enthusiasm and excitement at being back on stage in front of live people. A show not to be missed for anyone who loves stand-up comedy.

You will recognize Derek as a favourite on CBC Radio's, "The Debaters" with more than thirty times and two television recordings of their show. Montreal-based Derek Seguin is one of the most sought-after stand-up comedians on the international circuit and has performed numerous times at the prestigious Just For Laughs Festival, Winnipeg Comedy Festival and the Halifax Comedy Festival. Whether he's ragging on politics or describing life with his children, he brings us into his perspective without preaching any selfish point of view. His undeniable charm makes him simply fun to watch and listen to and is in large part why he is one of Canada's most "in demand" comedians.

*Please be advised this performance contains frequent use of strong language and is intended for mature audiences.