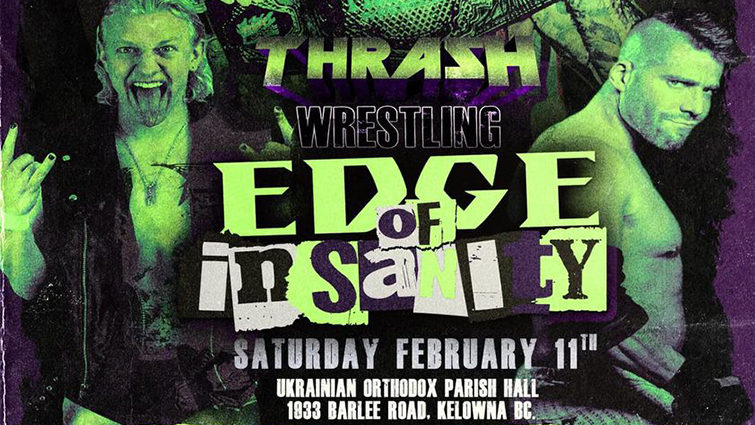 Thrash Wrestling Presents
Edge of Insanity
Doors Open At 6:30 - Show at 7:30PM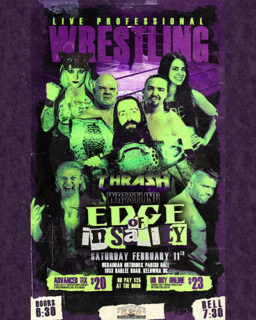 $23.00 Per Person
Kelowna we're going crazy for you!

"Edge of Insanity" is all the proof you'll need! Don't miss Thrash Wrestling, as we once again raise the bar for Professional Wrestling in the Okanagan.

Featuring Thrash Wrestling Champion, "The Momentaker" Jordie Taylor, Shreddz, "Backstage Pass" Braydon Goss, "Top Drawer" Michael More, "The Vixen" Jade, Riea Von Slasher, Tag Team Champions Bullet Proof and many more, In an exciting night of complete Insanity!

Tickets are $20 and available at Popeye's Supplements in Kelowna, $23 online at ticketseller.ca or $25 at the door.