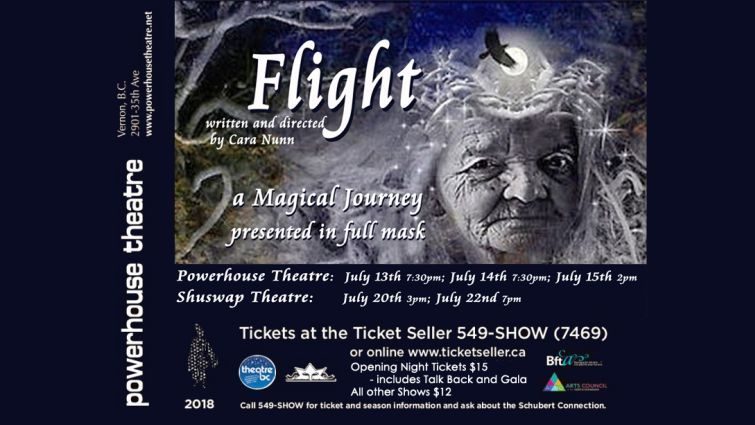 a Magical Journey presented in full mask
Flight
written and directed by Cara Nunn
Attention!
This is a past event,
click here
to view current event ticket listings.
---
Powerhouse Theatre
Fri, Jul 13, 2018 - 7:30pm
Sat, Jul 14, 2018 - 7:30pm
Sun, Jul 15, 2018 - 2:00pm

$15 Adult for Friday, July 13th opening night reception
$12 Adult all other performances
"Flight", is a magical journey of a young heroine's return to herself. Inspired by the Welsh legend of Ceridwen, this one act play is told in full mask. Come and be transformed!
"Flight was inspired by the legend of Ceridwen and my desire to tell a story of a young heroine's journey back to herself - ultimately the most epic journey each of us must travel.
I also love the idea of magical intervention, dream traveling and guiding help as we move through our days." - Cara Nunn, writer/director