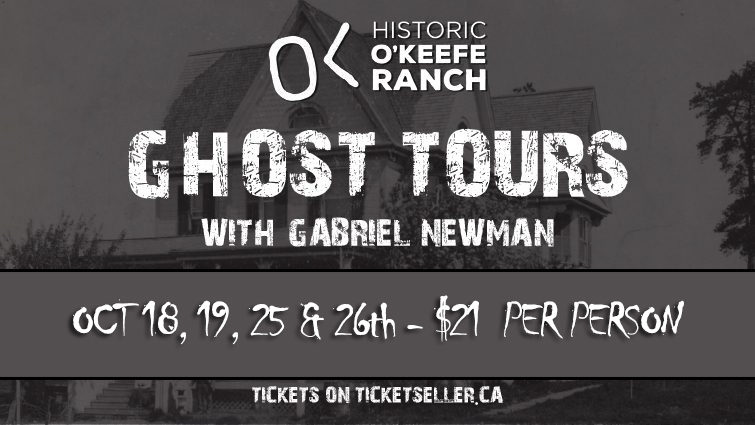 Historic O'Keefe Ranch
Ghost Tours with Gabriel Newman
Attention!
This is a past event,
click here
to view current event ticket listings.
---
O'Keefe Ranch
Fri, Oct 18, 2019 At 6:00pm
Sat, Oct 19, 2019 At 6:00pm
Fri, Oct 25, 2019 At 6:00pm
Sat, Oct 26, 2019 At 6:00pm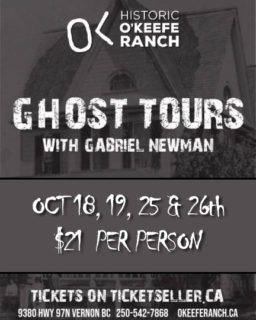 Sept 18, 19, 25 and 26th
$21 per person
Join Ghost Tours of Vernon host, Gabriel David Sumegi Newman the 2nd for another spine tingling and entertaining tour through the haunted buildings at O'Keefe Ranch. For four nights only Mr. Newman will share stories, rumours and the history behind Vernon's famous ranch. Tour the buildings at night and feel the past come to life, or, if you wish, remain skeptical and just come for the entertaining stories and history.

Tours run an hour long and start at 6pm. The majority of the tour is outdoors so please dress appropriately. Tickets must be purchased in advance and are available for $20 + tax per person.