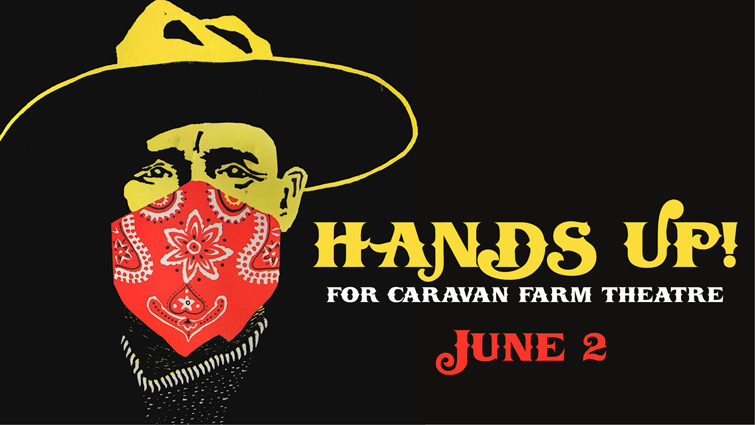 CARAVAN FARM THEATRE
Hands Up!
(Raisin' funds and a little heck!)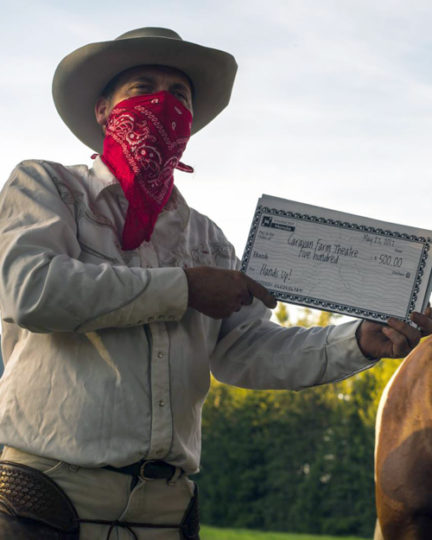 $25 Adult
$10 Children 12 & Under
Gates open 6:00PM and music starts at 7:00PM

Show your support for Caravan Farm Theatre. Bring your family and friends to our fundraising event of the year: featuring a live auction, door prizes, and a 50/50 draw.
Tickets include admission, wagon rides, tastings of local craft beer and wine, PLUS a delicious burger and a Crannog beer (or non-alcoholic beverage), and a BARN DANCE with live music by Seal Skull Hammer & friends!