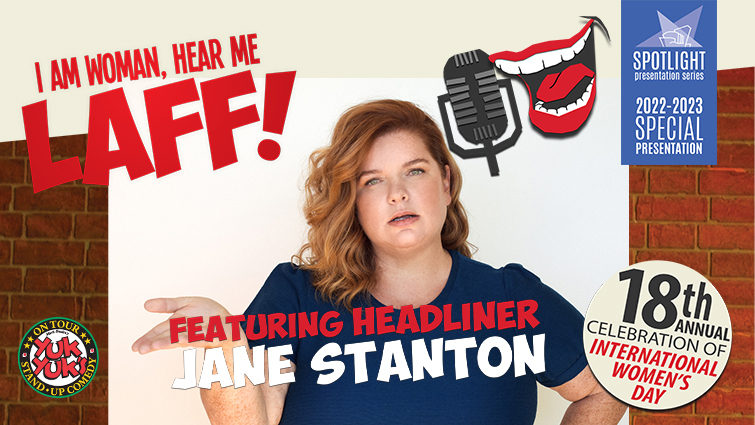 Vernon District & Performing Arts Centre Presents
I AM WOMAN HEAR ME LAFF!
Subscribe to the SPOTLIGHT Dance, Theatre or Kids series today and you can add this show to your subscription package. Single Tickets go on sale on September 1, 2022.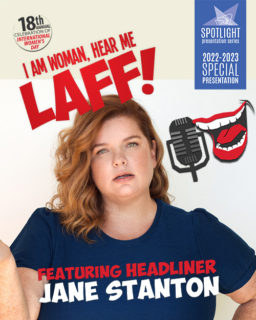 $35.00 Adult
$32.00 Senior
$30.00 Student
Standup comedian Jane Stanton headlines the 18th annual I Am Woman, Hear Me Laff! Featuring comics Amber Harper Young and MC Sharon Mahoney.