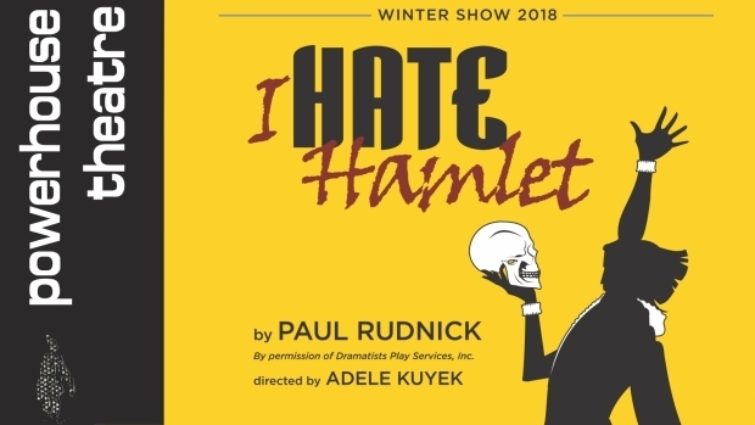 Powerhouse Theatre
I Hate Hamlet
Directed by Adele Kuyek
Attention!
This is a past event,
click here
to view current event ticket listings.
---
Powerhouse Theatre
Wed, Feb 21, 2018 to Sat, Mar 3, 2018 - 7:30pm
Sun, Feb 25, 2018 - 2:00pm
Sat, Mar 3, 2018 - 2:00pm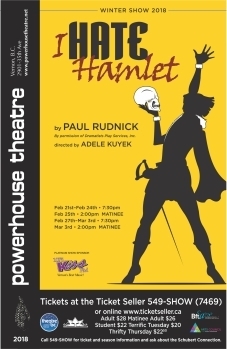 $28 Adult
$22 Student
$22.50 Thrifty Thursdays
$26 Saturday Matinee

TV reality star Andrew Rally moves to New York into John Barrymore's apartment and lands the role of a lifetime playing hamlet. Problem is, he hates hamlet! Hilarity ensues when John Barrymore's ghost appears to coach Andrew to fulfill his destiny.

Be sure to check out our website http://www.powerhousetheatre.net/for details on our new partnership with "Little Tex" restaurant adjacent to the theatre, Show your Powerhouse tickets and be eligible for their dinner and lunch specials for theatre goer-ers, Call for reservations,250 558 1919 menu details at http://www.powerhousetheatre.net