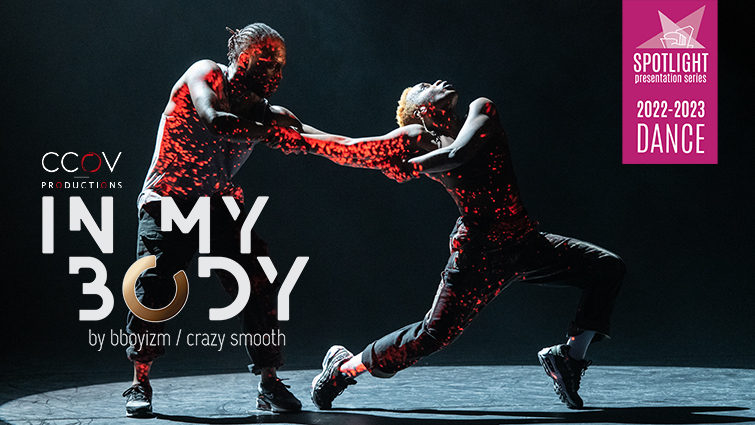 Vernon District & Performing Arts Centre Presents
IN MY BODY
by BBOYIZM / CRAZY SMOOTH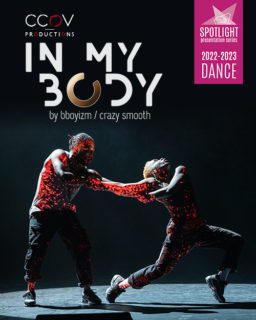 You may exchange your ticket for another performance. Dance fans may be interested in Ballet Edmonton's triple bill mixed program coming up on April 28, 2023, which blends classical ballet with Brazilian street dance.
You may take a credit on your account to use towards future performances. These credits never expire and may be used towards any event sold by our Ticket Seller Box Office.
You can request a refund.
It's said that the bravest thing a dancer can do is grow old – for a b-boy/b-girl, the experience is approaching heroic. In keeping with hip-hop culture, b-boys/b-girls present a façade of confidence and invincibility as they engage in battles to prove their value and establish their dominance. The resulting vocabulary is one of the most physically demanding and visually impressive of the dance genres and leaves no room for the expression of vulnerability.

For In My Body, dancer / choreographer Crazy Smooth brings together an intergenerational group of dancers and an international creative team for an intensely athletic investigation of the evolution of self and the effects of aging on street dancers.

Photo: Crazy Smooth and Nubian Néné, photo by Rita Taylor
Generously Sponsored By: