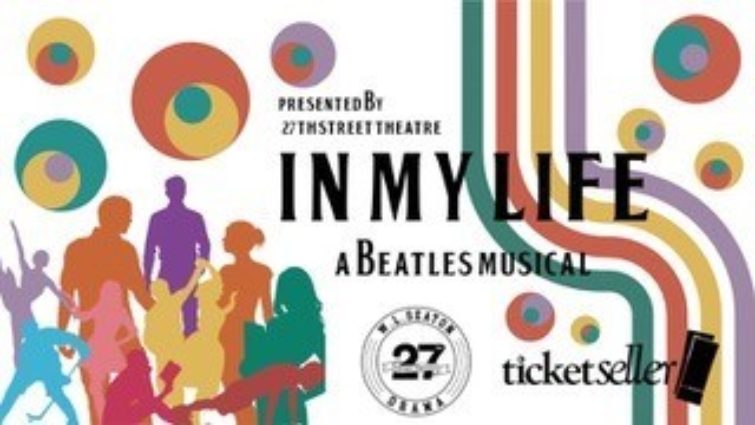 27th Street Theatre Company
In My Life
A Beatles Musical
Attention!
This is a past event,
click here
to view current event ticket listings.
---
W.L. Seaton Secondary School - 27th St Theatre
Tue, Jan 10, 2023 At 7:00pm
Wed, Jan 11, 2023 At 7:00pm
Thu, Jan 12, 2023 At 7:00pm
Fri, Jan 13, 2023 At 7:00pm
Sat, Jan 14, 2023 At 2:00pm
Sat, Jan 14, 2023 At 7:00pm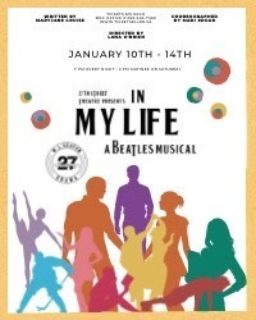 $17.75 Per Person
"A time you wish more than anything you could go back and do it all over again."

Take a step back and watch as a problematic group of teenagers reflect upon the struggles of growing up in the 60s. Come and enjoy this Beatles inspired musical, filled with drama, classic tunes, and of course flamboyant hairstyles.

Placed in a 1965 high school setting. "In My Life" is a coming-of-age story following a young Mary Anne. Observe as she comes to terms with herself, and the world around her, while facing everyday dilemmas. While dealing with the repercussions of her actions, she is taught the importance of profound connections, as well as the necessity of forgiving herself, regardless of others.

January 10th-14th escape the cold and learn with our protagonist an important life lesson. This personalized production is sure to knock your socks off as you move and groove to our rendition of Maryjane Cruises "In My Life".