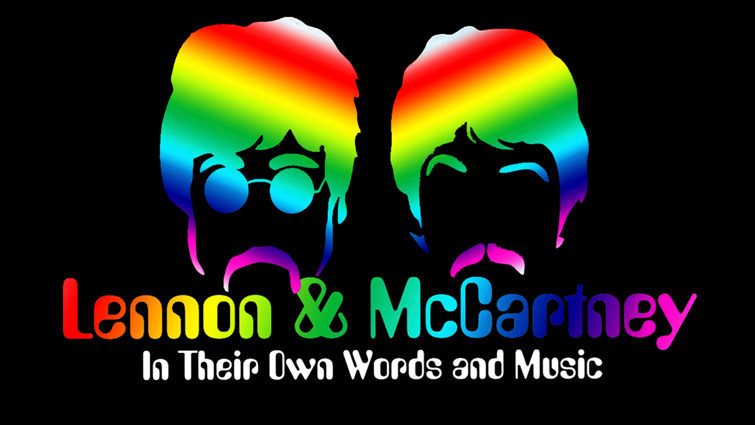 Creekside Theatre Presents
Lennon & McCartney: In their own Words and Music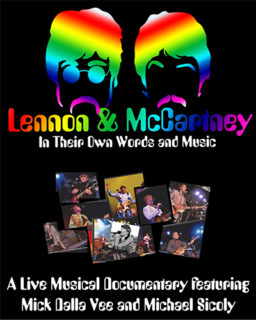 $41 Per Person
*Including fees and charges

"The Music of a Lifetime"

Lennon & McCartney: In their own Words and Music, is a 'Rockumentary' celebrating the uniqueness of the most successful songwriting partnership in history featuring Michael Sicoly and Mick Dalla-Vee.

Lennon–McCartney is the best-known and most successful musical collaboration ever by records sold, with the Beatles selling an estimated current world-wide sales figure of over 2 billion units sold! Between 5 October 1962 and 8 May 1970, the partnership published approximately 180 jointly credited songs, of which the vast majority were recorded by the Beatles, forming the bulk of their catalogue.

Now, two of the most copied and revered songwriters of all time are paid homage to in a moving tribute with video, interviews, and information in a perfectly recreated live performance with complete multi-media enhancement.

Michael and Mick were part of the much-heralded Beatles touring show, 'Revolver' a show that Rick Neilson and Robin Zander of 'Cheap Trick' fame claimed was 'the greatest Beatles band we have ever seen… and we've seen a lot of them!'

The two lead vocalists and multi-instrumentalists (Mick & Michael) have now paired up to present this new and unique show, telling the stories behind the songs along with performances of total authenticity with complete multi-media enhancement.