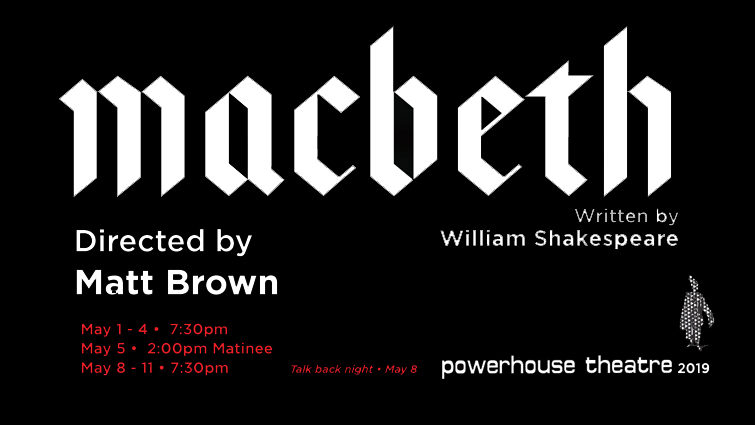 Powerhouse Theatre
MACBETH
By William Shakespeare / Directed by Matt Brown
Attention!
This is a past event,
click here
to view current event ticket listings.
---
Powerhouse Theatre
Wed, May 1, 2019 to Sat, May 4, 2019 - 7:30pm
Sun, May 5, 2019 - 2:00pm
Wed, May 8, 2019 to Sat, May 11, 2019 - 7:30pm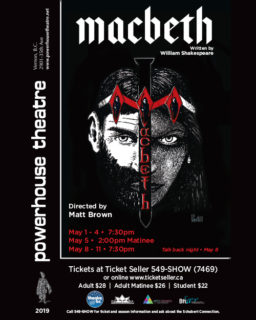 $28 Adult
$22 Youth <18
Sunday Matinee
$26 Adult
$22 Youth <18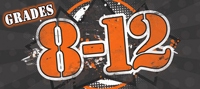 Grades 8 to 12


Violent ambition shatters medieval Scotland in this mesmerizing tale of tyranny, dark magic and murder. Witness for yourself the play whose very name is said to carry a curse that dares everyone involved to survive its haunting -- audiences and theatres alike. Known by the name that is safely spoken aloud, "The Scottish Play" draws you inescapably into the story of the undoing of its notorious characters. Experience first hand the terror that comes when unlocking this old masterpiece's chilling study of power and corruption [that has never been more relevant]. "Something wicked this way comes.
By William Shakespeare / Directed by Matt Brown