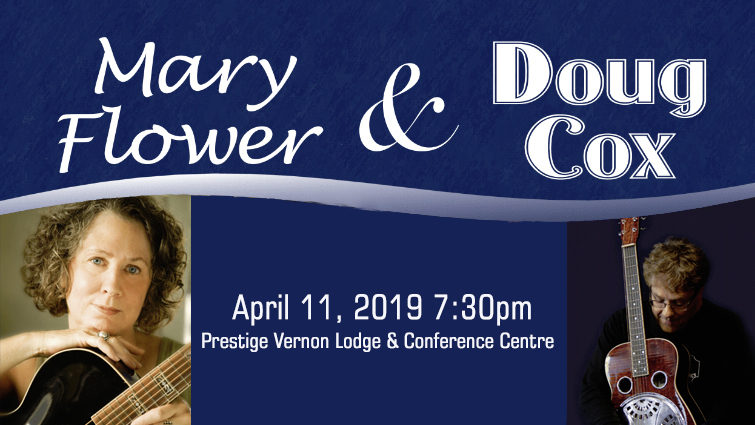 Vernon Folk Roots Society
Mary Flower & Doug Cox
Attention!
This is a past event,
click here
to view current event ticket listings.
---
Vernon Lodge
Thu, Apr 11, 2019 - 7:30pm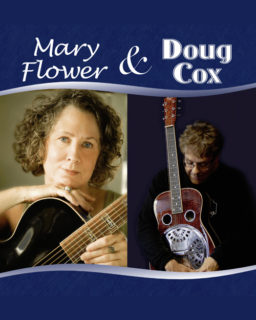 $30 General Admission
Tickets are still available at the door.
Mary Flower's immense fingerpicking guitar and lap-slide prowess is soulful and meter-perfect, a deft blend of the inventive, the dexterous and the mesmerizing. Her supple honey-and-whiskey voice provides the perfect melodic accompaniment to each song's story. This show also features the incomparable Doug Cox! As Fame Magazine puts it, "Doug Cox has a voice not unlike those born in the Delta, slightly rough and wavering, yet in tune with the music".