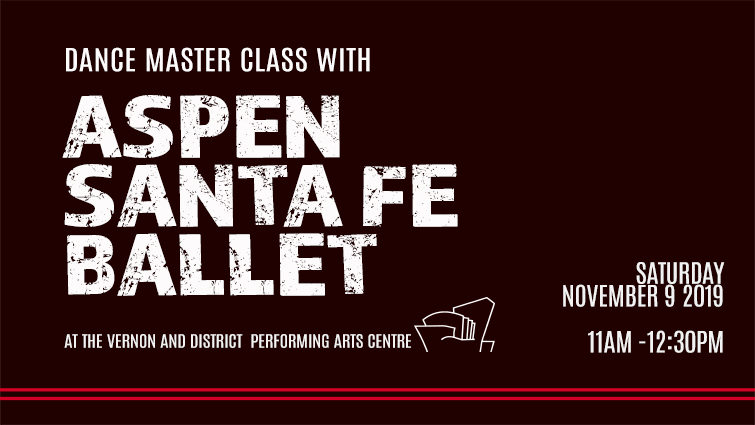 Master Class with Aspen Santa Fe Ballet
Master Class with Aspen Santa Fe Ballet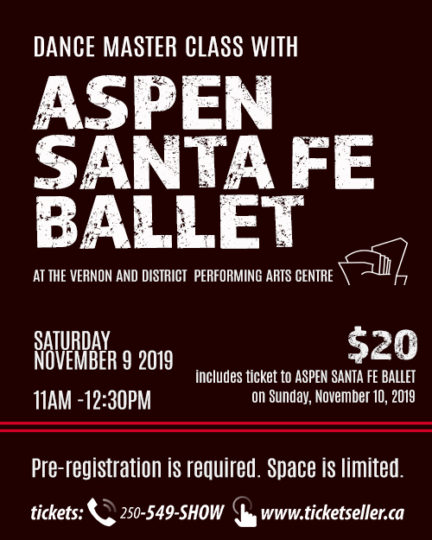 $20
Join us on November 9, 2019 at 11:00am - 12:30pm in the Marie Fleming Hall for a dance Master Class with Aspen Santa Fe Ballet! This class is suitable for intermediate/advanced dance students and teachers.
Pre-registration is required and space is limited. Tickets to the Master Class are $20 per person and includes a ticket to the following night's performance by Aspen Santa Fe Ballet on November 9, at 7:30pm.
Call the Ticket Seller Box Office to pre-register. Space in this class is limited.