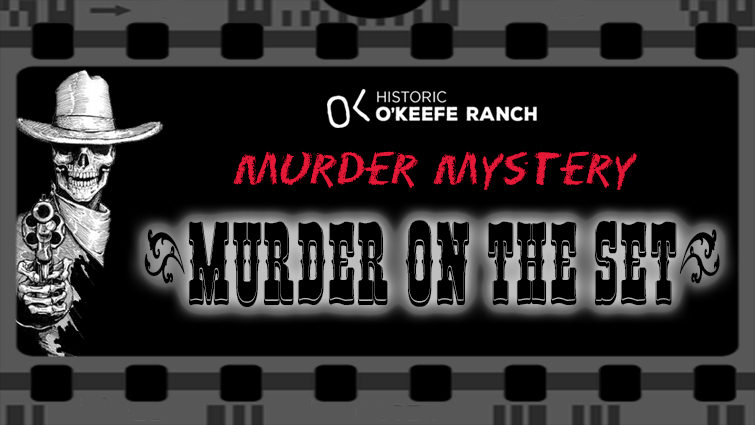 O'Keefe Ranch
Murder Mystery: Murder on the Set
Dinner Theatre
Attention!
This is a past event,
click here
to view current event ticket listings.
---
O'Keefe Ranch
Fri, Sep 6, 2019 At 6:30pm
Sat, Sep 7, 2019 At 6:30pm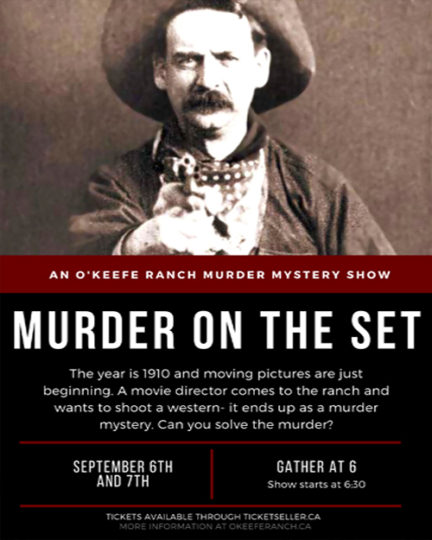 $47.25 Per Person

Doors at 6:00 PM, Show: 6:30 PM


The year is 1910 and moving pictures are just getting going. A movie director comes to the ranch and wants to shoot a western. Instead it ends up as a murder mystery. Come and help solve the murder.

Buffet Dinner
BBQ Chicken and Roast Beef with an assortment of hot side dishes, salads and dinner rolls. Finish off your meal with dessert and hot coffee/tea.