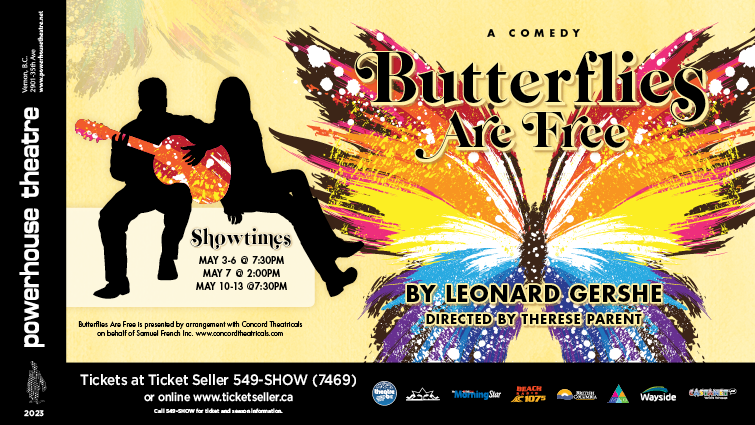 Powerhouse Theatre
Butterflies Are Free
by Leonard Gershe
Attention!
This is a past event,
click here
to view current event ticket listings.
---
Powerhouse Theatre
Wed, May 10, 2023 to Sat, May 13, 2023 At 7:30pm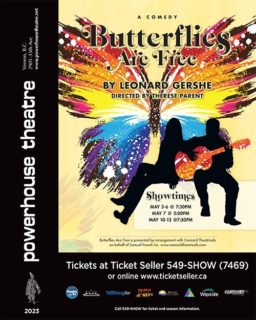 $35 Adult
$15 Student
*Includes all fees and tax
Butterflies Are Free by Leonard Gershe is a full-length comedy about a young man leaving his over-protective mother to live in Greenwich Village. When he starts to fall for his off-the-wall neighbour, his mother's controlling instincts go into overdrive with hilariously touching results. A funny, touching and thought-provoking play that takes the audience on an emotional ride while confronting fears of self confidence, personal responsibility and the risks that go along with loving someone.
Directed by Therese Parent