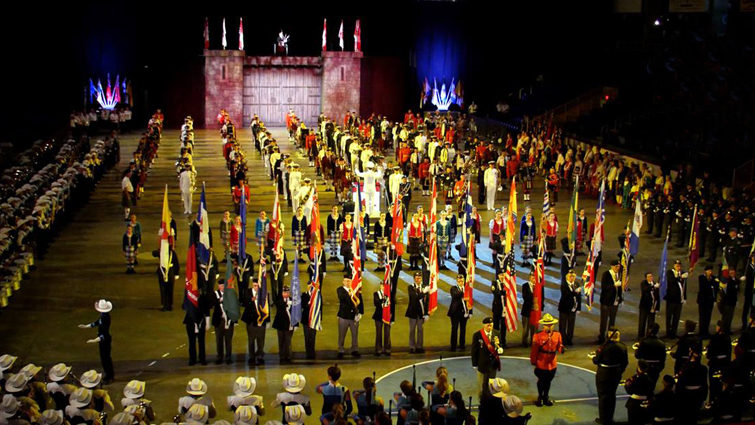 OKANAGAN MILITARY TATTOO 2022
Sponsored by Kal Tire
Attention!
This is a past event,
click here
to view current event ticket listings.
---
Kal Tire Place
Sat, Jul 23, 2022 At 7:00pm
Sun, Jul 24, 2022 At 2:00pm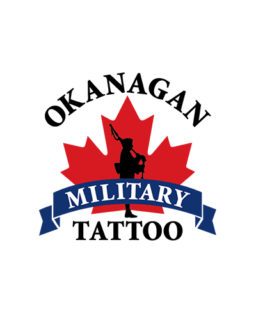 Those with special needs please call the Box Office
Sections B to G & L to R
$45.00 Adult
$40.00 Senior 55+/Veteran
$40.00 Student all ages
$40.00 Child
*1 free youth ticket with the purchase of 1 regular Adult ticket
Offer only available by calling the box office - 250-549-7469
Sections H-K
$55.00Adult
$50.00 Senior 55+/Veteran
$50.00 Student all ages
$50.00Child
Section J
$60.00 Adult

10% Discount on 10 or more tickets
World War II and/or Korean War veterans are free (Including caregiver/companion) excluding H, J and K.
A musical extravaganza of pipers, drummers, musicians, military bands, marching troops, multicultural dancers and singers of all ages brought together in an action packed, non-stop choreographed two-hour event. Featuring over 400 performers from all over North America paying tribute to our military past and present.

A musical tattoo is a demonstration of military drumming, piping and skills. Known as a 'tattoo' from when the British Army was fighting in Belgium 300 years ago, soldiers were called in from the pubs each night for curfew, or Doe den tap toe, Dutch for 'Turn off the taps, too'.

The expression evolved to 'tap-too' and then 'tattoo': an exhilarating showcase of military bands, choirs and skills as well as the sounds and dances of today's finest performers from around the world.

The inaugural 2014 Okanagan Military Tattoo - A Celebration of Traditions, was the brainchild of a few valley pipers who thought Vernon would be the perfect place for a tattoo. In 2022, we're building on this exciting event for all ages, making it bigger and better than ever!
More Information