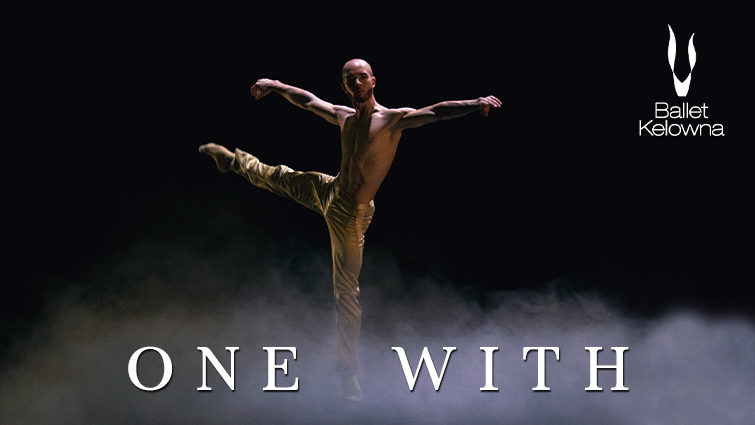 Ballet Kelowna - Dance on Film
One With
Streaming from February 13 at 6:00am to February 14 at 11:59pm PST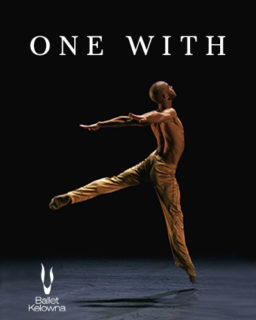 Price: By Donation
18min
Ballet Kelowna - Dance on Film: "One With".
About One With: A Message from Simone Orlando, choreographer and Artistic Director/CEO of Ballet Kelowna
My father recently moved into a long-term care home. The onset of dementia was rapid and made worse by the pandemic lockdown and subsequent isolation.

Although it is difficult for him to communicate, I know that he is thinking about and remembering things from his past. I know that there is an expansive inner world of thoughts, feelings, observations, and ideas that he is recollecting, processing, and trying to share with me when we spend time together.

One With looks at this inner space. It is about the people and memories that we hold onto and try to never forget. This piece also looks at the idea of companionship and support, something that is essential to the well-being of those living with dementia.

Running time: 18min 20sec
One With
Choreography: Simone Orlando
Music: Fantasia on a Theme by Thomas Tallis
By: Composer Vaughan Williams
Performed by: Orchestra or Artist Hallé Orchestra – Orchestra, Elder, Mark – Conductor
Courtesy of Naxos of America, Inc.
Dancers: McKeely Borger, Desiree Bortolussi, Valentin Chou, Kelsey Hanna, Seiji Suzuki, Kurt Werner
Costumes: Linda Chow
Videographer: James Alton
Editor: Trygg Nelson
Lighting Design: Rylee Block
Stage Manager: Linzi Voth
Technical Assistant: Aaron Quibell
Filmed at the Vernon and District Performing Arts Centre

Thank you to volunteers Peter Miller, Tess Orlando, and Seger Nelson.
Generously Sponsored By: