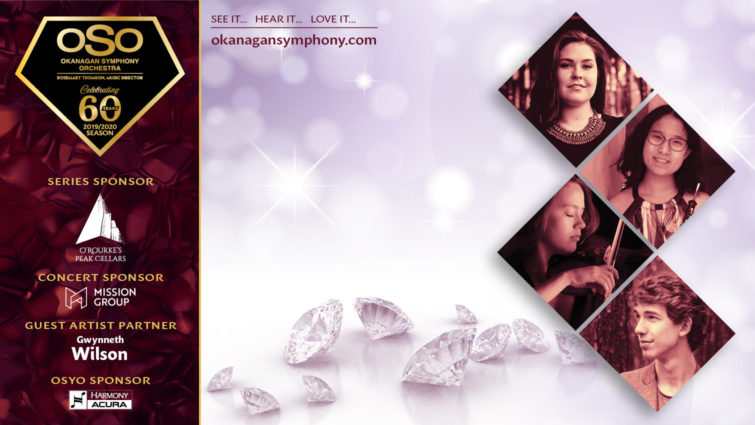 O'Rourke's Peak Cellars
OSO Diamond Anniversary
Masterworks III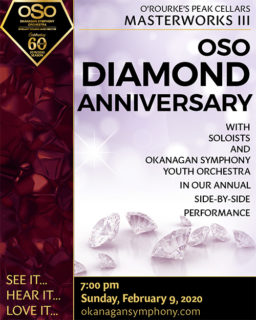 $59.75 Adult
$52.25 Senior (65+)
$30.25 Youth (18 & Under)
PROGRAM
Kolby Zinger -Harris
Three Views of the Okanagan
Ernst Schneider
Piano Concerto No. 2 #
Antonio Salieri
Triple Concerto in D major for oboe, violin & cello*
Piotr Tchaikovsky
1812 Overture
GUEST ARTISTS
jana luksts | piano*
kira shiner | Oboe*
Alicia venables | Violin*
NicHOLAS denton-protsak | cello*
okanagan symphonyyouth orchestra +


The Okanagan Symphony celebrates sixty years of music in the Okanagan Valley with a birthday bash concert. Our guest artists and composers feature OSYO alumni who are making their mark on the wider musical world. Our annual Side by Side with the OSYO celebrates our future with one of the biggest party pieces of all time, Tchaikovsky's 1812 Overture.