Theatre BC's Ozone Festival
Perfect Pie
Shuswap Theatre: Salmon Arm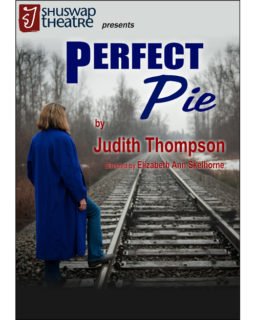 $25 Adult single show
$69 Three Day Adult pass

When booking your pass, please indicate either the date or title of the shows you would like to attend in the notes area when booking, or you may call us at 250-549-7469.

A Canadian homecoming play tracing the lifelong connection of two women; one who has chosen to stay on the farm, and the other who, driven by small town torment as a child, chose to escape. When the past meets the present, a catharsis is achieved compelling the women to re-examine their lives and ultimately enabling them to find healing and a renewed sense of wholeness.
Note: Strong language, suggested violence, adult themes