Public Launch of the SPOTLIGHT 2019/20 Season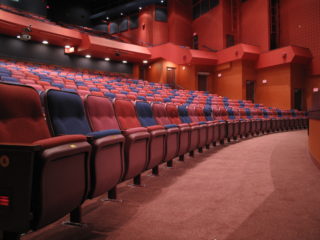 Free Admission - Advanced Tickets Available - Seating Limited to Lower Floor Only

The Vernon and District Performing Arts Centre Society invites the public to attend the first ever Public Launch of the 2019/20 SPOTLIGHT Presentation Series on Monday, June 24 at 7:30pm.
The Public launch event will include a reveal of the new SPOTLIGHT Presentation 2019/20 Season with a video featuring highlights of the upcoming Dance, Theatre, Special Presentations, Kids and First Stages Series. The SPOTLIGHT Season video will include short excerpts of the upcoming shows in the 2019/20 Season, exclusive interviews with the artists, and behind-the-scene videos of the productions. Following the screening will be an announcement of the new, more flexible SPOTLIGHT subscription options.

Doors to the lobby will be open to the public at 6:30pm and the bar and concession will also be open at that time.

Stay tuned for more information about the event!
The Public Launch is limited to lower floor seating and guests are encouraged to guarantee their spot with advance tickets available through the Ticket Seller Box Office or online at www.ticketseller.ca. All tickers are free of charge and all seating is general admission in the lower floor of the Main Auditorium. Tickets at the door on the night of the event are subject to availability. Call the Ticket Seller Box Office at 250-549-SHOW (7469) or go online to reserve your tickets.