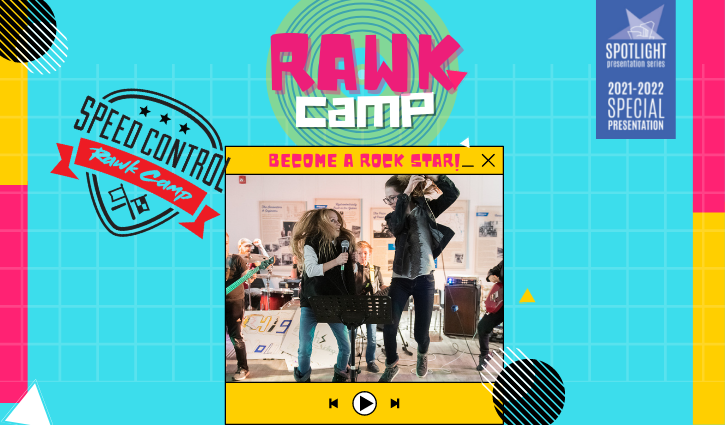 Become a Rockstar!
RAWK Camp with Speed Control
$50 per person
*includes all fees and tax
Ages 8+
Session 1 - 9:00 AM - 12 PM
Have you ever wanted to be a rock star or be in a band rocking out with your friends or new found friends? This is your time! No experience needed just bring lots of energy. Veteran rockers Speed Control will take you from zero to hero in just three days when you'll take to the stage bringing the rock to Vernon.

Session 2 - 1:30 PM - 4:30 PM

The focus of this Speed Control session will be to learn how to be a great band, how to make the most of rehearsal time, and how to engage with your bandmates to make a great show happen all the time. Learn arranging skills and performance skills to help make your songs more powerful and what the audience wants to hear. Your showcase at the end of the camp will bring everyone to their feet!
Generously Sponsored By: