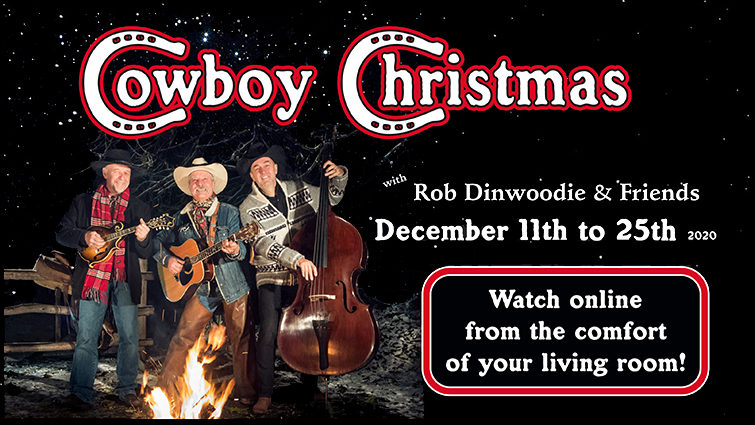 Rob Dinwoodie "Cowboy Christmas" Streaming Event
$20.00 Single Viewer
$35.00 Group Viewing
Click here on How to watch a live streaming event
Please pick you preferred viewing date. Once your Date and Start time arrives you will have 4 hours to watch the stream.
Join Rob Dinwoodie and his bandmates Dixon Zalit and Tim Boulter as they present a "Cowboy Christmas" on December 11th to 25th from the Vernon Performing Arts Center. This special concert will be a highlight of your Christmas season. In a year when everything has been put on hold, let this show bring back the joy we all need.

Cowboy Christmas is an intimate concert with a mix of traditional and original Christmas songs arranged with a country and western feel. The trio will showcase their talents on the mandolin, guitars, standup bass, and sweet harmonies to this evening.

Celebrate the season of hope and joy at this family friendly event-cowboy style!

Approximate run time 70 minutes
Note: If experiencing technical difficulties, try to open the performance in a different browser.