Robert Paul King: "My Life is a Song"
Attention!
This is a past event,
click here
to view current event ticket listings.
---
Schubert Centre
Sat, Jan 26, 2019 - 5:30pm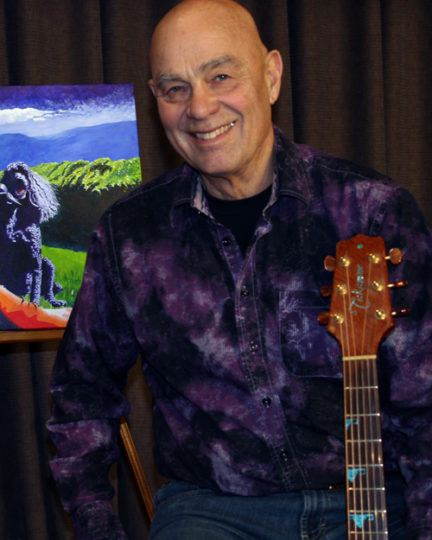 $45 All Seats
Robert Paul King Singing His Own Songs

He has always written his own songs but mostly you've only heard him sing other people's music. Robert Paul King (lovingly known to most folks as Bob King) is a well-known Okanagan musician who has been part of music here for decades.
All of this time he has been writing music that has won awards in Canada, the US and the UK. But few have heard his beautiful original music. That's now changing.
Robert Paul King wants the world to hear his songs.
He will sing his original music at "My Life is a Song" concert at the Schubert Centre on Saturday, January 26th. The evening includes a lovely dinner beginning at 6 pm, a display of art by renown Canadian artist Patricia Neil Lawton and the comfort of a being with friends experiencing something delightful.
Doors open: 5:30 pm (meet and greet with artist Patricia Neil Lawton)
Dinner: 6:00 pm
Concert begins at 7:00 pm
There is a cash only bar open from 5:30 pm