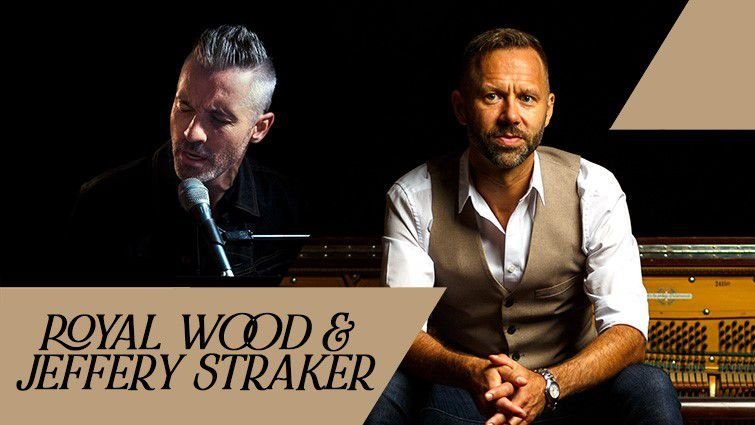 Royal Wood and Jeffery Straker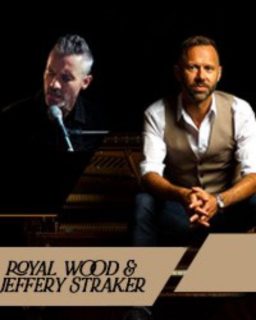 $49 Adult
*includes all fees and tax
Royal Wood biography

Singer, songwriter, multi-instrumentalist, and producer Royal Wood has established himself as atrue musical talent. Since being proclaimed "Songwriter of the Year" by iTunes, Wood has continued to evolve and hone his musical craft – maintaining an unmistakable identity while uncovering and reinventing his sound.

Royal has two albums that have debuted in the Top 30, multiple JUNO nominations, a 5-time Canadian Folk Music Award-nominee, and a #1 added song at Hot AC radio. His songs have been heard on high-profile sync placements like Grey's Anatomy, and Private Practice.

His career finds him headlining world-class venues like Massey Hall and Roy Thompson Hall in Toronto, The National Arts Centre in Ottawa, and The Winspear Centre in Edmonton. It also finds him supporting artists like Bonnie Raitt and David Gray on their national tours.

Royal Wood hasn't let the pandemic slow him down. He and his wife Alison had their first child Henry John Royal. He released his "Live at Massey Hall" album on Jan 15th, 2021, and headlined live streams with several symphonies including Kitchener-Waterloo Symphony and the Niagara Symphony in St. Catharines.

Now he is wrapping up his busy year by recording his new full studio album remotely in Toronto with Montreal-based producer Marcus Paquin (The National, Arcade Fire). The album features songs co-written with the powerhouse Linda Perry (Adele, Alicia Keys) and UK phenom Jamie Scott (Ed Sheeran, Justin Bieber). The new album will be released in Fall 2022 and will coincide with a national headline tour with dates that already include the National Arts Centre in Ottawa and Massey Hall in Toronto.

Jeffery Straker

Singer-songwriter pianist Jeffery Straker grew up taking piano lessons in a small Saskatchewan farming town on the Canadian prairies, raised by a church organist mother and an auctioneer father. He's gone on to perform over 100 shows per year across Canada, Europe and Latin America. Serving up a rootsy-storytelling brand of song with rich narratives, his song writing has the ability to transport a listener - out onto a lake in Canada's North or to the main street of a prairie town. Across 8 albums to date critical comparisons have been drawn to the likes of Harry Chapin, Kris Kristofferson, & Jackson Browne while performances have seen him live on BBC radio in the UK, in concert with symphony orchestras and on festival and theatre stages.

Jeffery's songs have been used in TV, film and stage productions and saw him named "Roots-Folk Artist of the Year" in both the 2020 & 2021 Saskatchewan Music Awards. He took home a Western Canadian Music Award in 2019 and has twice been named 'Keyboard Player of the Year' at the Saskatchewan Country Music Awards. His 2021 ten-song recording "Just Before Sunrise" was voted #2 in the 'Saskatchewan Best Albums' rankings by music lovers across the province and earned Jeffery an official showcase at Folk Alliance International in Kansas City that year. Supporting the launch of a new 5-song acoustic EP "Just After Sunset" (2022), he toured 10 dates through the UK including a performance in London at Canada's High Commission to the United Kingdom. Jeffery and his songs connect with audiences and to that end CBC Radio recently said: "He has a way of drawing us into his world and making us feel like we're a welcome guest; an old friend he's ready to catch up with". www.jeffstraker.com