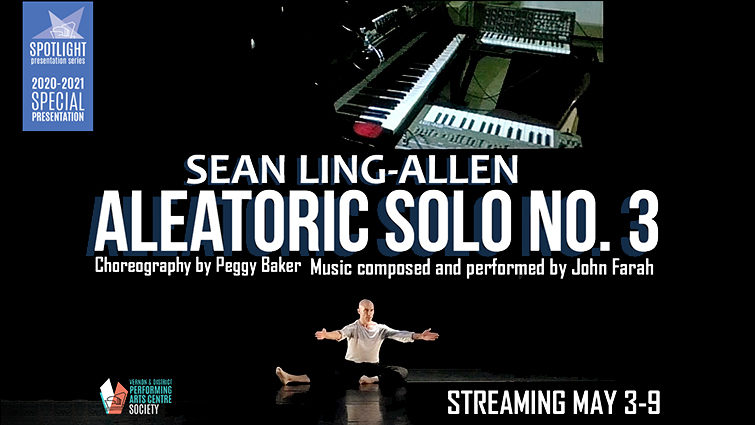 Performing Arts Centre Society Presents
Sean Ling-Allen - Aleatoric Solo No. 3
Choreographed by Peggy Baker - Music composed and performed by John Farah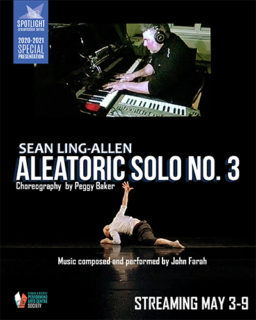 Pay what you can, starting from $5.00.
Aleatoric Solo No. 3
Performed by Sean Ling-Allen
Choreographed by Peggy Baker
Music composed and performed by John Farah

Streaming May 3-9th from 12pm-11pm
Click here on how to buy and watch a broadcast event

"Aleatoric is music in which some element of the composition is left to chance, or some primary element of a composed work's realization is left to the determination of its performers".

Dancer Sean Ling-Allen performs Aleatoric Solo No. 3, choreographed by legendary choreographer Peggy Baker. Recorded at the Vernon and District Performing Arts Centre, Sean performs a powerful dance performance to music improvised and performed halfway across the world by John Kameel Farah, who is currently based in Berlin, Germany.
Generously Sponsored By: