Slocan Ramblers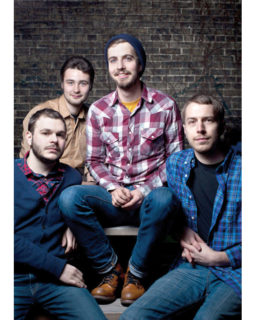 $30 General Admission
The Slocan Ramblers are Canada's young bluegrass band to watch. Rooted in the tradition, fearlessly creative, and possessing a bold, dynamic sound, The Slocans (2015 Edmonton Folk Fest Emerging Artist Award recipients), have quickly become a leading light of Canada's roots music scene, built on their reputation for energetic live shows, impeccable musicianship and their uncanny ability to convert anyone within earshot into a lifelong fan.
The Toronto bluegrass band, featuring Adrian Gross on mandolin, Darryl Poulsen on guitar, Alastair Whitehead on bass and Frank Evans on three-finger and clawhammer banjo, brings a fresh, innovative approach to bluegrass.
Their famous and often sold-out sound is rooted in folk tradition blended with a bold and dynamic sound featuring fiddle-free arrangements of guitar, banjo, mandolin and bass mixed with a trans-Atlantic sound, where a mix of southern folk meets Celtic.