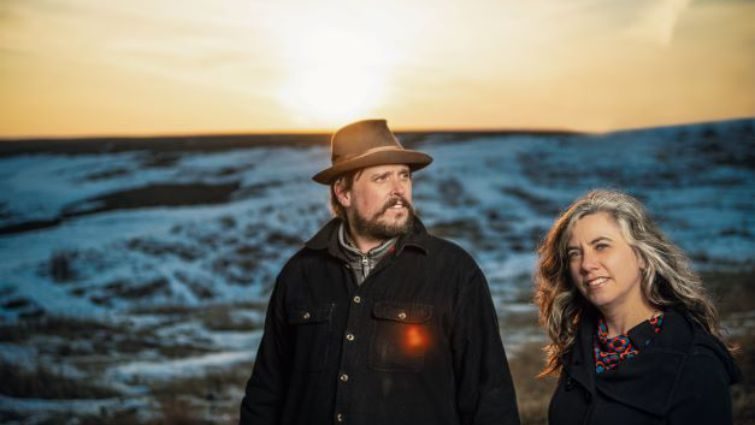 Vernon Folk Roots Music Society
The Small Glories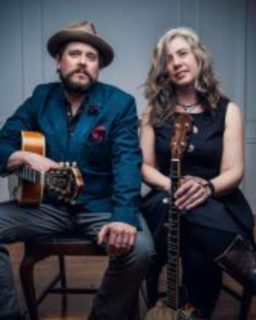 $40 Adult
*includes all fees and tax
The Small Glories return to Vernon Folk Roots Music Society! Folk powerhouse pair The Small Glories are hometown girl Cara Luft & JD Edwards, a dynamic duo planted on the Canadian Prairies. A self-professed "study in contrasts," Luft's folkie yin proves a perfect match for Edwards' rocker yang. Thrown together purely by accident for an anniversary show at Winnipeg's venerable West End Cultural Centre, The Small Glories is a partnership that could almost make you believe in fate.
Straight out of the gate these two veteran singer/songwriters built a buzz around their tight harmonies, authenticity, visceral live performances and equally well-matched guitar prowess that doesn't come around often. Luft packs a mean banjo as well. The Winnipeg Free Press asks, "can two singer-songwriters be better than one? Yes, emphatically, yes, if the two in question are Cara Luft and JD Edwards... It's our loss they didn't [join forces] sooner... It's magic."
The duo won "Artist of the Year" at the International Folk Awards in New Orleans 2020, with their highly anticipated sophomore album "Assiniboine & The Red" garnering 3 Canadian Folk Music Awards, a JUNO Award nomination, Critics' Choice for 'Album of the Year' in Penguin Eggs Magazine, and captured the #1 Folk/Roots album spot on the national earshot! radio charts.