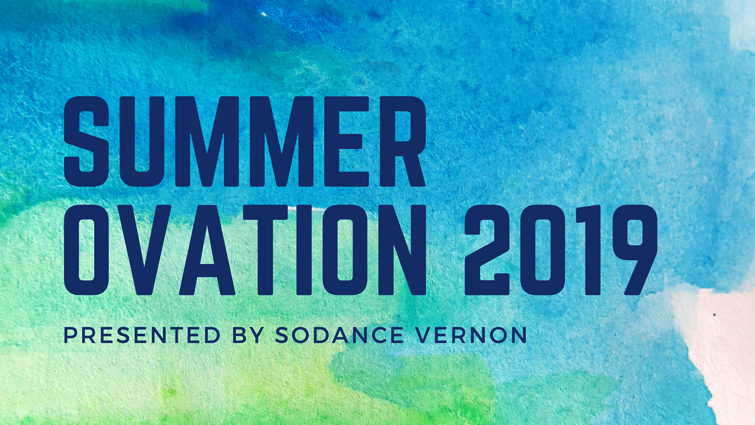 SODANCE Vernon Presents...
Summer Ovation 2019
Annual Celebration of SODANCE Students!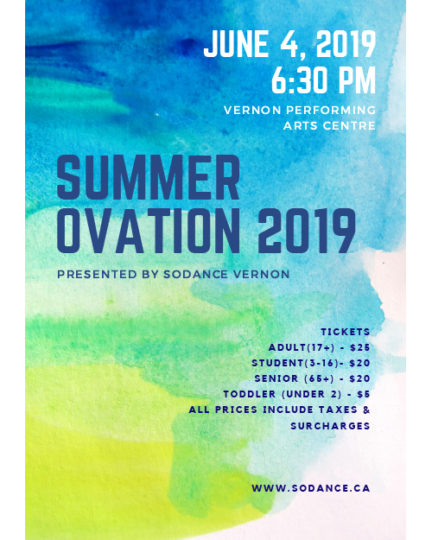 Tickets go on sale Saturday, May 4th 10:00 AM
$25 Adult (17+)
$20 Child (16 and under)
$20 Senior (65+)
$5.00 Toddler (2 and under)
Summer Ovation 2019 - Our 16th annual performance to celebrate the students of SODANCE Vernon. Come and join us as we complete another outstanding season and kickoff the start of Summer!