Theatre BC's Ozone Festival
The Drowning Girls
Fred Skeleton: Kelowna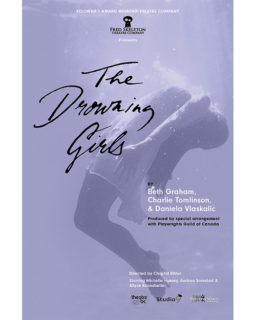 $25 Adult single show
$69 Three Day Adult pass
$110 Five Day Adult pass

When booking your pass, please indicate either the date or title of the shows you would like to attend in the notes area when booking, or you may call us at 250-549-7469.

Bessie, Alice, and Margaret have two things in common: they are married to George Joseph Smith, and they are dead. Surfacing from the bathtubs they were drowned in, the three breathless brides gather evidence against their womanizing, murderous husband by reliving the shocking events leading up to their deaths.

Reflecting on the misconceptions of love, married life, and the not-so-happily ever after, The Drowning Girls is both a breathtaking fantasia and a social critique, full of rich images, a myriad of characters, and lyrical language.

The Drowning Girls is produced by special arrangement with PLAYWRIGHTS GUILD OF CANADA.

Directed by Chantal Ethier
Contains adult themes and language