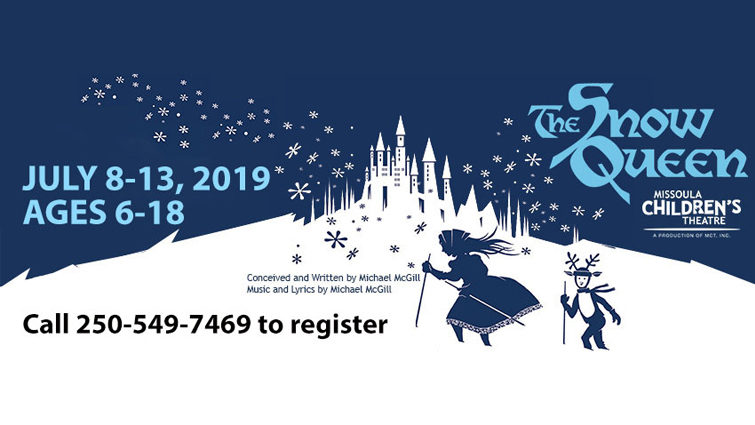 Missoula Children's Theatre
Missoula Children's Theatre Camp - The Snow Queen
Presented by Vernon and District Performing Arts Centre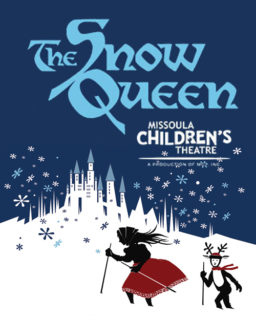 Registration begins March 25, 2019 - 9:00 am
$120 per Child
$12 each for tickets to the performances
60 spots available for ages 6-18
The Snow Queen
Written by Michael McGill
Inspired by the book by Hans Christian Anderson
Music and Lyrics by Michael McGill

Although set in a "land of coloured ice," this classic tale will warm your heart in its illustrative retelling by a group of fun-loving, imaginative hobgoblins. As they depict the journey of a young girl and her quest to find her best friend, you may just find yourself believing in malevolent mirrors, yetis, talking reindeer, and snow chicken. Blizzards can come at any moment, so strap on some snowshoes and get ready to discover what it takes to overcome chilling obstacles, keep resilience alive, and melt down the Snow Queen's icy walls.