Celtic Cara Presents
The Tides of Life
Centre Stage Performing Arts Academy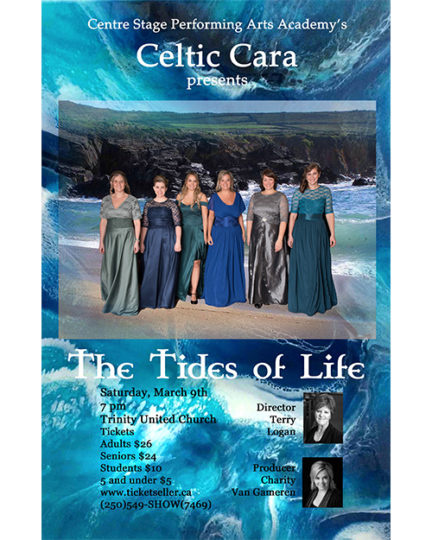 Celtic Cara Presents:

The Tides of Life
$26 Adults
$24 Seniors (65 & over)
$10 Students
$5 for 5 and under
An evening of beautiful and haunting songs of the isles. Allow Celtic Cara to take you on a musical journey with ethereal vocalists weaving stories of the homeland. Joined by the harp, flute, drums, guitar and piano. Directed by award winning director, Terry Logan.