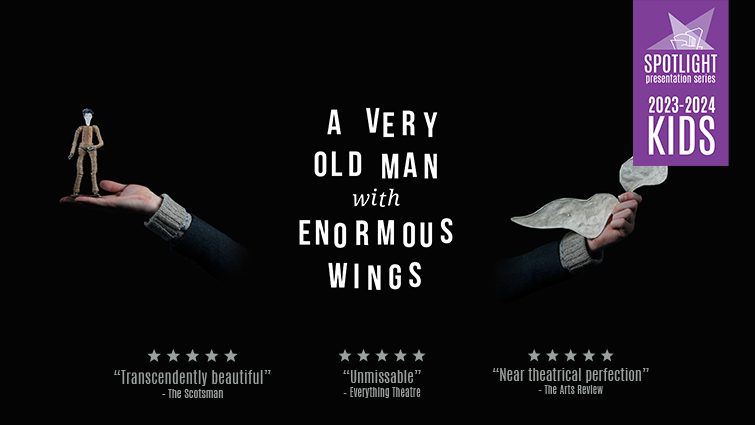 The Vernon & District Performing Arts Centre presents
The Very Old Man with Enormous Wings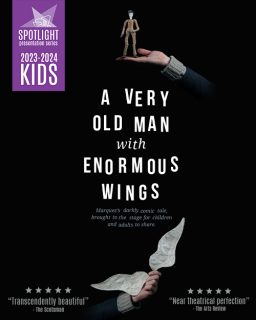 $12 All Ages
In a kitchen, in a theatre, two storytellers and their audience find something remarkable — a very old man with enormous wings. After consulting with the neighbour – who's an expert on all things magic – the couple decide to shelter him in the chicken coop and feed him with food scraps. A wise woman says he's an angel. The priest says he's an imposter. Pilgrims flock to see him and leave with something different than what they expected.

Inspired by Gabriel García Márquez's darkly comic tale, the show taps into both the best and worst of mankind, wryly examining the human response to those who are weak, dependent, and different. Using a combination of music, puppetry and live video projection this magic-realist gem is brought to the stage with beautiful, strange, emotional richness.

"Transcendently beautiful" – The Scotsman (five stars)

"Near theatrical perfection" – The Arts Review (five stars)

"Totally engrossed" – Edinburgh Festivals for Kids (five stars)

"There is as much for adults to enjoy... as there is for children"- Mail on Sunday (five stars)

Run time: 45 minutes

Recommended for children 8+ and adults of all ages.