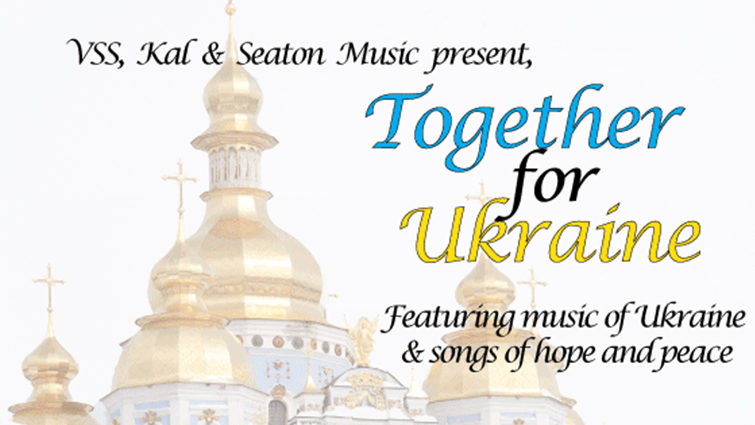 VSS, Kal, Seaton Music present
Together For Ukraine Benefit Concert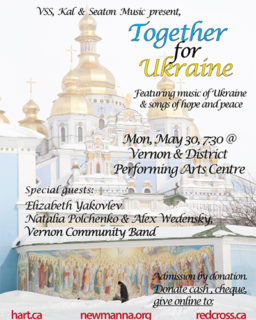 VSS, Kal, Seaton Music present, Together For Ukraine
Monday, May 30, 7:30pm at the Vernon Performing Arts Centre

Featuring music of Ukraine and songs of hope and peace.

Special guests Elizabeth Yakovlev, Natalia Polchenko, Alex Wedensky, and the Vernon Community Band

Admission is by donation. General seating. Donations given to hart.ca and newmanna.org helping on the ground in Ukraine.