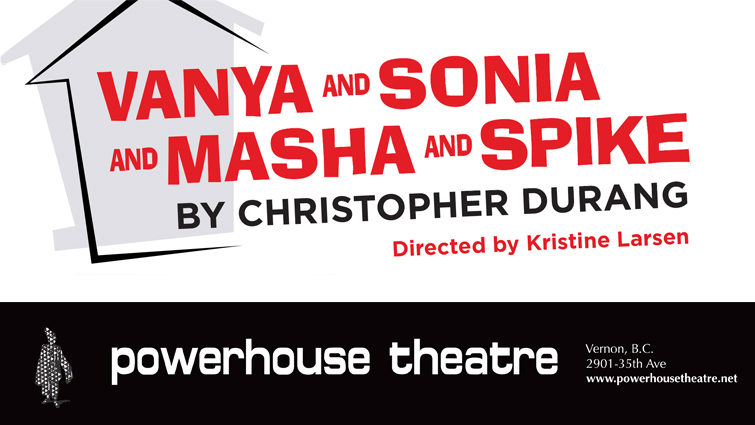 Powerhouse Theatre
VANYA & SONIA & MASHA & SPIKE
By Christopher Durang / Directed by Kristine Larsen
Attention!
This is a past event,
click here
to view current event ticket listings.
---
Powerhouse Theatre
Wed, Feb 20, 2019 to Sat, Feb 23, 2019 - 7:30pm
Sun, Feb 24, 2019 - 2:00pm
Wed, Feb 27, 2019 to Sat, Mar 2, 2019 - 7:30pm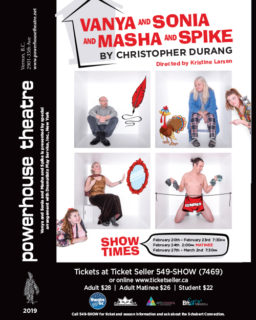 $28 Adult
$22 Youth <18
Sunday Matinee
$26 Adult
$22 Youth <18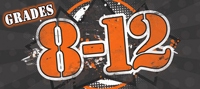 Grades 8 to 12


Winner of the 2013 Tony Award for Best Play, this is the hilarious comedy of middle-aged siblings Vanya and Sonia, who have never left the confines of their childhood home in Bucks County, PA. Suddenly, their movie-star sister Masha swoops in with her much younger boy toy, Spike, and the normally quiet household is thrown into utter upheaval. Adding to the mayhem are Cassandra, the sooth-saying maid, and Nina, an adoring young aspiring actress. Join the fun as they all get swept up in an intoxicating mixture of lust, rivalry, regret, and the sudden possibility of escape.
By Christopher Durang/Directed by Kristine Larsen