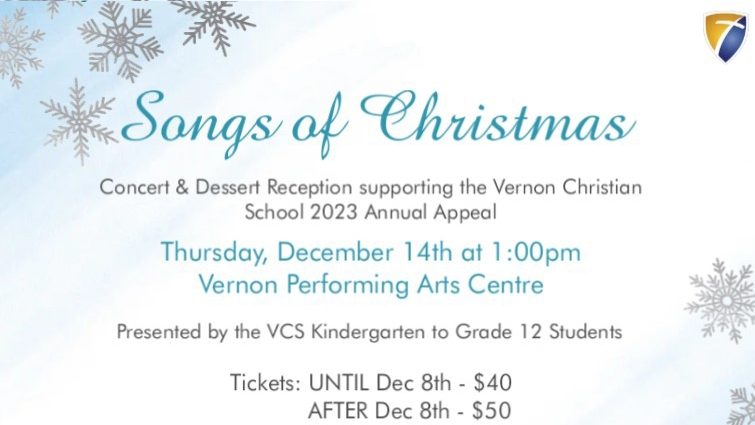 Vernon Christian School
Songs of Christmas Concert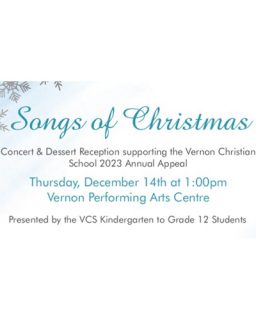 $40.00 Lower House - Until Dec. 8th
$50.00 Lower House - After Dec. 8th
Songs of Christmas supports the VCS Annual Appeal. We need your help each and every year to enhance Vernon Christian School's educational programs and plan for the future!
Your gift to VCS makes a difference to every student and teacher in our school community, and helps families bridge the gap between what they pay in tuition and the true cost of a Christian education. This year, we are thrilled to be able to host this event in-person at the Vernon Performing Arts Centre!
Please join us and enjoy the creative talents of our Kindergarten - Grade 12 students. The show starts at 1pm, followed by a coffee & dessert reception.
Thank you for your support!