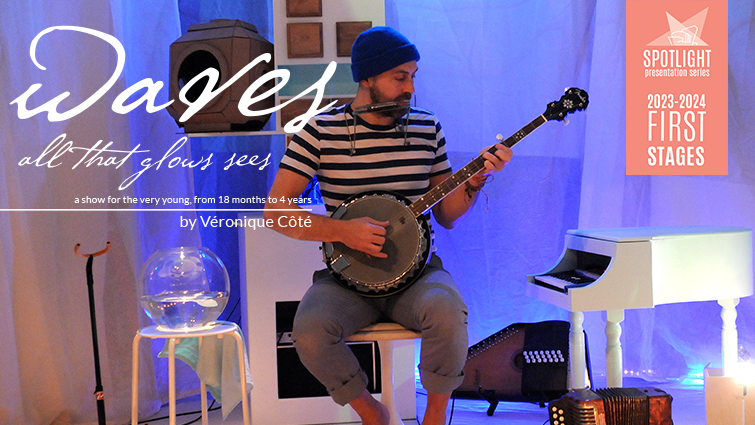 Waves, All That Glows Sees
by Véronique Côté - a Théâtre des Confettis creation.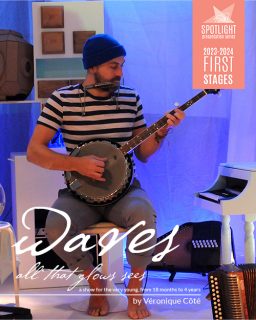 $12 All Ages
*Including tax & charges
A show for the very young, from 18 months to 4 years. Follow a little pathway of shells and stones into a tent made of sheets. Inside, a tall man is dreaming of the sea. He makes sand appear, then turtles, seagulls and fish, and then dune grass, the sky, boats and the time that passes. Beside him, another tall man makes music and lets his voice float over the ocean. Sweet melodies calm your heart in this charming imaginary holiday to the sea.
Waves, All That Glows Sees, is "a simple, gentle and poetic voyage introducing young children to the world of theatre" (MonThéâtre.qc.ca).

"Tout ce qui brille voit" (All that glows sees), a quotation from Gaston Bachelard's La poétique de l'espace, PUF.

Conception and staging: Véronique Côté
Sets, costumes and lighting: Erica Schmitz
Original music: Josué Beaucage
Lyrics and music for the song Juste beaux: Josué Beaucage
Original Cast: Josué Beaucage and Guy Daniel Tremblay
Cast on Tour : Josué Beaucage or Frédéric Brunet, and Guy Daniel Tremblay