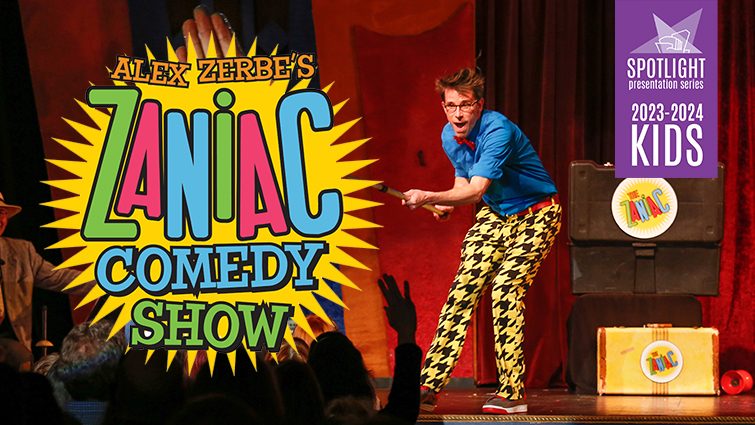 Vernon District & Performing Arts Centre Presents
ZANIAC COMEDY SHOW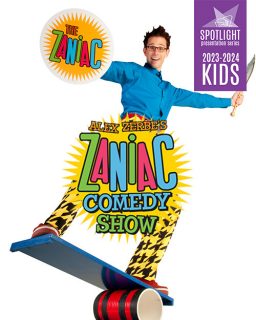 As you may know, the Vernon & District Performing Arts Centre recently experienced a flood and are making repairs to our stage. Unfortunately, due to a change in the construction schedule, we have postponed The Zaniac Comedy Show on Saturday March 4, 2023 to fall 2023 (new date to be announced).

As a current ticket holder, our Ticket Seller box office has set the following options for you:
You may exchange your ticket for another performance. We'd recommend Sakasaka (May 27, 2023), a delightful comedy for all ages that will add joy to everyone's day. Created by Madagascar's La Compagnie Zolobe Using only a mop, bucket and a few bottles of water, three clowns take the audience on many hilarious adventures that gently and sincerely explore the preciousness of water.

You may take a credit on your account to use towards future performances. These credits never expire and may be used towards any event sold by our Ticket Seller Box Office.
You can request a refund.

If we do not hear from you, we will automatically apply a credit to your account. If you would prefer a refund or would like to exchange your ticket for another performance, please call us at 250-549-7469 and we will be happy to help you.

He's baaaaack...! With the energy of ten thousand suns, The Zaniac shines like a comedy beacon as he bounces from one end of the stage to the other like an untamed rubber band. Jaws will drop and eyes will pop as Alex juggles bowling balls, giant knives, and slices vegetables in half with a flying playing card

Generously Sponsored By: