Using a Coupon Code
To enter a Coupon Code from ticketseller.ca navigate to the event you want to buy a ticket.
Then Click the "Buy Tickets Now" link.
Add your tickets to your cart, and you will see something similar to the below image.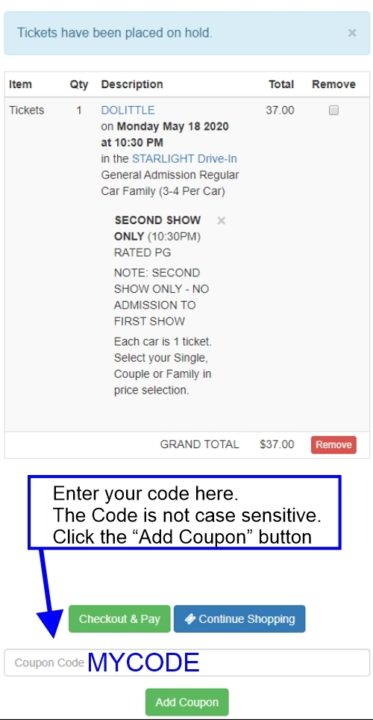 Enter your non-case sensitive single word into the coupon field.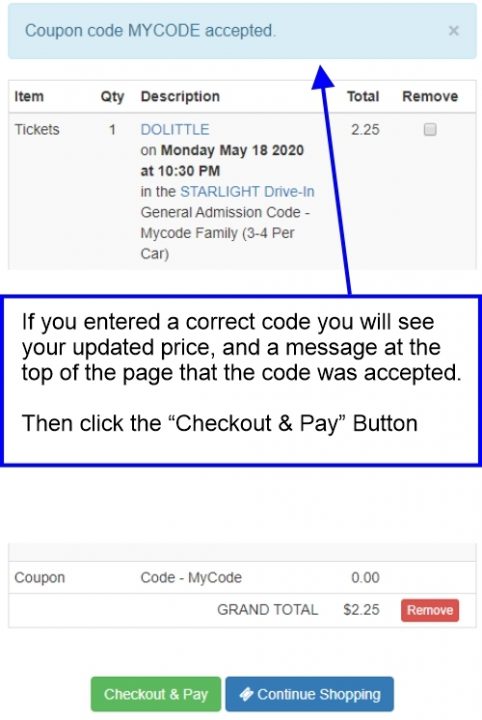 Once your code is accepted, checkout as normal.