8to12 Program
The 8to12 Program makes the best of live arts performances accessible to High School students. Select tickets are available at incredible prices. Sign up now online and all you'll need is your valid Student ID to buy your tickets in person. You'll enjoy:
Tickets as low as $5 to your favourite live performances
Email alerts for exclusive Student RUSH deal
No restrictions on seating sections (choose from best available at time of purchase)
Tickets must be purchased in person at the Ticket Seller Box Office with a limit of 1 ticket per 8-12 membership per show while quantities last. Please note: You'll need to present your valid Student ID to buy the ticket.
Your email address will be signed up for our bi-weekly e-newsletter and the Box Office may also send you exclusive offers including Student RUSH and special event invitations. (your email address will not be shared with any third party).
Sign up for 8to12 today and start maximizing your cultural experiences while it's so ridiculously affordable!
Participating Events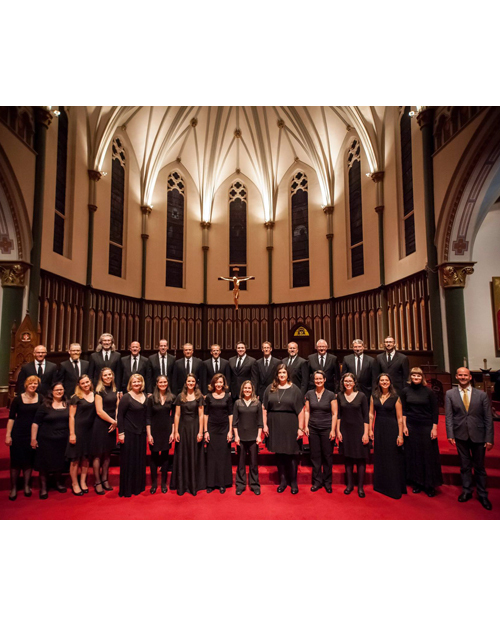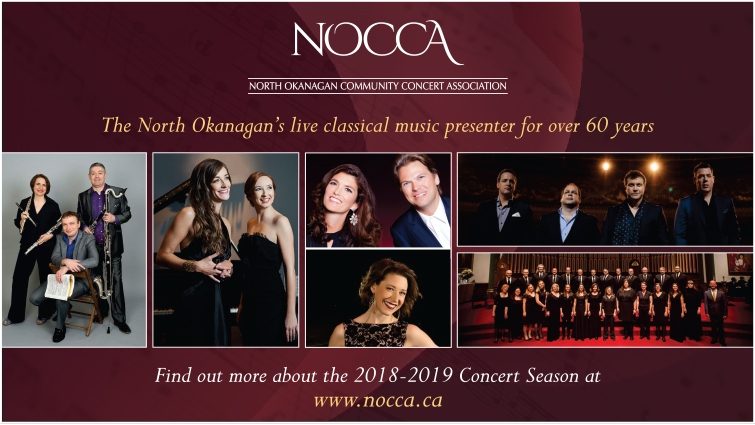 Vernon and District Performing Arts Centre
Sat, Apr 27, 2019 - 7:30pm
The North Okanagan Community Concert Association presents ...
Victoria's premier chamber choir, 24 singers ranging from advanced students to professional musicians
Get your ticket in person for only $5 with your StudentID.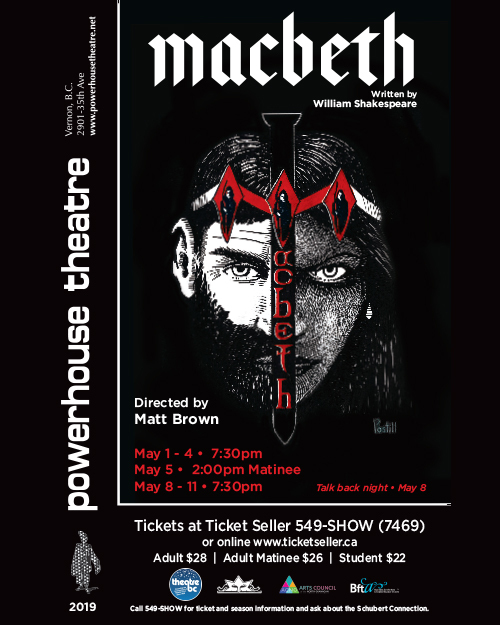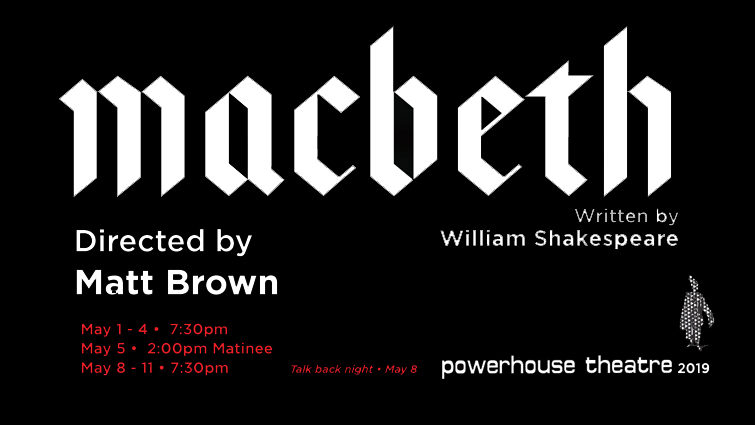 Powerhouse Theatre
Wed, May 1, 2019 to Sat, May 4, 2019 - 7:30pm
Sun, May 5, 2019 - 2:00pm
Wed, May 8, 2019 to Sat, May 11, 2019 - 7:30pm

Violent ambition shatters medieval Scotland in this mesmerizing tale of tyranny, dark magic and murder. Witness for yourself the play whose very name is said to carry a curse that dares everyone involved to survive its haunting -- audiences and theatres alike. Known by the name that is safely spoken aloud, "The Scottish Play" draws you inescapably into the story of the undoing of its notorious characters. Experience first hand the terror that comes when unlocking this old masterpiece's chilling study of power and corruption [that has never been more relevant]. "Something wicked this way comes.
Get your ticket in person for only $5 with your StudentID.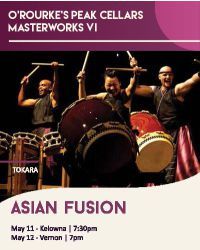 Vernon and District Performing Arts Centre
Sun, May 12, 2019 - 7:00pm
We celebrate Asian heritage month with music of exceptional power and beauty. The classical western orchestra blends with musical traditions and instruments of Asia to create a fusion of sound that is new and exciting. The erhu (Chinese violin) is at the heart of the beautiful and haunting music created by Tan Dun for Ang Lee's Crouching Tiger, Hidden Dragon which will soar in the hands of Nicole Ge Li. Tokara Taiko from Japan fuses with the OSO for music that is percussive and powerful.
Get your ticket in person for only $5 with your StudentID.